Hiscox takes strong action amid challenging market conditions
Hiscox has become the latest player to reveal a slowdown in home insurance amid tough market conditions.
Last month, it emerged rapidly-growing Hastings was at last beginning to slow amid challenges in the home insurance market.
Today Hiscox revealed that it had taken rate action and it was having an impact.
Hiscox said in its third quarter results: "In direct home we have taken action to address rate inadequacy due to inflation and claims trends affecting the market. This has had an impact on the rate of new business growth in that area."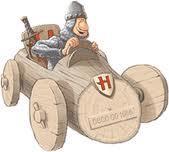 Overall, Hiscox delivered a strong set of results.
Hiscox solid results
Hiscox said gross writtenn premiums rose to $3.04 billion from $2.66 billion a year earlier.
Hiscox Retail was up 12.5% in premiums, on constant currency at $1,596.6.
Wihin the retail division, UK and Ireland performed well. with gross written premiums by 9% in constant currency to $611.9 million, in part thanks to brokers.
"Growth in the broker channel is being driven by commercial lines, motor, fine art and last year's transfer of contingency business from Hiscox London Market," the insurer said.
The direct channel was also doing well.
"We have seen continued good performance in the direct channel, particularly in small commercial business, and from our partnerships with other financial services companies. Interest in our cyber offering has been strong," it said.
Hiscox enjoyed strong growth across USA, Europe and direct in Asia.
Gross written premium was up 10% to $664.1m in the London Market as many classes had rate improvement.