Acquisition triggered by imminent retirement of David Slade and chairman Ron Forrest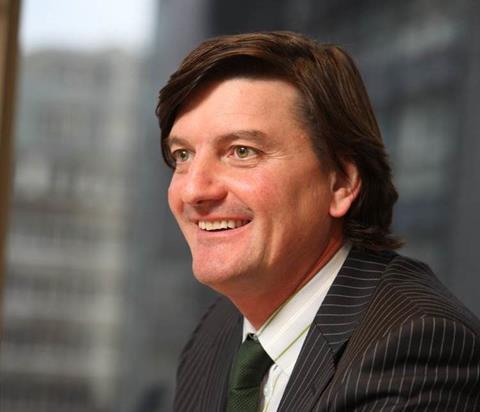 Howden UK, part of the Hyperion Insurance Group, has acquired Birmingham-based broker Perkins Slade Group, Insurance Times can reveal.
Perkins Slade, which employs 90 employees, specialises in sport and recreation, corporate, with a focus on mid-market and high net worth private clients.
The company will form part of Howden UK's retail business, which now has annual broking revenues in excess of £60m.
Details of the transaction have not be disclosed.
Howden's existing trade credit business, also based in Birmingham, will relocate to Perkins Slade's offices.
Howden said the acquisition would establish a "strong full-service" platform in Birmingham for Howden UK, complementing its existing UK operations, which include London, Bedford, Liverpool, Brighton and Wakefield.
The broker also wants to develop and attract talent within the local insurance market.
Howden UK retail joint managing director Stuart Rootham said: "Perkins Slade has an extremely strong reputation in its market and a book of business that complements our strategic vision for Howden UK.
"Birmingham is an important location for us as we continue to expand our national footprint across both corporate and private clients and make Howden the natural home for talent in every part of the UK in which it operates."
Hyperion chief executive David Howden (pictured) added: "We have a clear strategy of making selective acquisitions which complement our commitment to organic growth and match our vision and culture.
"Perkins Slade is a high-quality broker that matches these criteria and is an excellent fit for Hyperion."
The deal was largely triggered by the imminent retirement of Perkins Slade founder David Slade and chairman Ron Forrest.
Forrest said: "In view of the imminent retirement of David Slade and me, the Board of Perkins Slade felt that this was the right time to partner with a larger, stronger, but still independent group.
"The combination of Hyperion's employee-ownership model, our shared belief in the importance of specialisation and Howden's fellow membership of the Una Alliance make this a good strategic fit for both businesses."
According to the latest results filed at Companies House, turnover at Perkins Slade grew by 1.6% to £5.4m in the year to 31 August 2014 (£5.3m: 2013).
However, the broker suffered a loss before tax of £180,838 – an improvement from the previous year's loss of £216,929.
Perkins Slade said the loss for the two years had been due to the expense of reducing goodwill on its balance sheet.