Association of British Travel Agents stresses importance of travel insurance in the aftermath of tragedy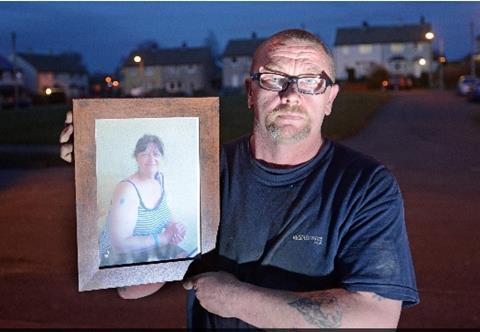 A grieving husband who could not afford to bring his wife's body home to Bradford after she died on a sunshine break to Benidorm has issued a stark warning to others not to travel without insurance.
Dad-of-three James Kellett, 47, has spoken out to warn fellow holidaymakers of the tragic consequences of not having insurance, reports Insurance Times sister Newsquest paper Telegraph and Argus.
His wife, Diana, 48, died on holiday and he was left with a €10,500 bill to fly her home. Instead, he donated her organs to Alicante General Hospital in exchange for it cremating her body.
The background to the tragedy is that Diana, who was a care worker, was taken ill on a transfer to the airport at the end of the couple's ten-day holiday.
A doctor said she needed to go to hospital where she was diagnosed with a brain aneurysm and died four weeks later in intensive care.
Kellett, of Wyke, said he was left alone and broke and received no British Consulate help because he had no insurance.
"It was the first time we'd ever travelled without insurance. Diana had booked the trip for us because we needed a break and she'd forgot," he said.
The dad-of-three was told it would cost €10,500 to fly his wife's body home but because Diana was an organ donor the hospital offered to pay the € 3,500 to have her cremated there.
"No way did I have that kind of money. We were stuck. They later told me that Diana's organs saved five lives which is the only comfort I have.
"I was at the cremation and her brother flew over but no-one else. It has devastated our family, the children took it hard they never saw their mother again," he added.
Kellett warned: "They (holidaymakers) must take out travel insurance otherwise the consequences are immense. No one wants to think terrible things are going to happen when you are looking forward to something so much, but sadly for us, we are proof that the worst can."
The Foreign Office, did not comment on the case, but advises people to get insurance before they travel. It can help British nationals abroad, but cannot fund extended stays and does not take responsibility for finding accommodation.
ABTA spokesman Sean Tipton said: "Every year we see tragic incidents of people being placed in terrible situations because they have travelled uninsured.
"Travel insurance will cover your medical expenses, the living costs of a companion if you have a lengthy stay in hospital and also the cost of an air ambulance.
"Many people rely on the European Heath Insurance card when travelling to Europe but this will only cover you for state medical cover and none of these extra costs."