Brokers estimate deal to be worth up to £100m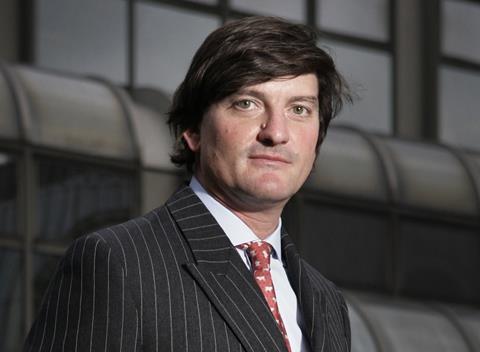 Hyperion's deal to acquire Lloyd's broker Windsor is estimated by analysts to be worth up to £100m.
Panmure Gordon analyst Barrie Cornes, who put a figure of £85m to £100m on the cost of the deal, believes the Windsor acquisition will add critical mass to Hyperion ahead of its anticipated initial public offering (IPO) next year.
The insurance group bought out Windsor from its management, staff and institutional backer Hutton Collins Partners for an undisclosed fee earlier this month.
The deal will be part-funded by the issue of new Hyperion shares, from its own cash and from debt financing.
Aiming for flotation
Hyperion has previously stated it is aiming for a flotation in 2013, depending on capital markets.
In March, Hyperion reached an agreement to sell a majority stake in CFC Underwriting to a consortium of private investors and the management team, fuelling speculation that it would use the funds generated to finance a swoop for Windsor.
Cornes said: "We believe that the acquisition of Windsor will prove to be a success given the cultural fit between the two businesses."
He added that it was likely Hyperion would spend the next year integrating the two businesses before going to the market, with any flotation happening in the fourth quarter of 2013 at the earliest.
Shore Capital analyst Eamonn Flanagan, who put the deal at £95m, said: "It was just a question of when rather than if the deal went through."
Flanagan added that eyebrows were raised at the price, but on closer inspection it seemed to be a "clever deal".
He said Hyperion would now focus on integrating the two businesses as soon as possible to be well placed in the event of an IPO.
Further acquisitions
Hyperion chairman John van Kuffeler told Insurance Times in February last year that the firm was in the market for "one or more further acquisitions" prior to the IPO.
The combined London broking business will be led by Windsor chief executive John Bennett, reporting to Howden Broking Group chief executive Tim Coles.
Hyperion chief executive David Howden said: "Windsor has a great track record of organic growth and profitability. This growth, combined with the excellent cultural and business fit and our similar corporate values, means that we are very similar businesses on similar paths. I am excited for the future."
Windsor reported total income of £37.5m and an EBITDA of £12m for the year ended December 2011. Hyperion's earnings last year were £18m. The deal takes Hyperion's earnings to £30m.
The acquisition is subject to regulatory approval.
Talking points …
● How much debt will Hyperion use to finance the Windsor deal?
● How will Hyperion seek to leverage Windsor's strengths to build on its own strong position in the market and will it reduce the workforce following the integration of the two businesses?
● How much capital will Hyperion be looking to raise from the IPO if, as widely expected, it floats in 2013?