Activist investor now owns 3.4% of US insurance company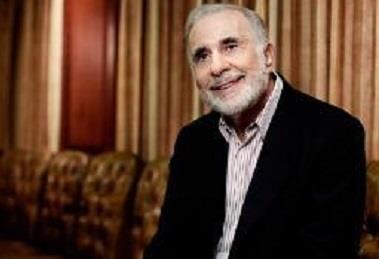 Activist shareholder Carl Icahn said he will take his campaign to break up insurer AIG to a shareholder vote.
Icahn (pictured) said he now owns more than 42 million shares, giving him a 3.4% stake in AIG and making him the fifth biggest shareholder.
AIG responded yesterday, saying Icahn's plan to break up the business "did not make financial sense". But the company said it will provide an earlier than expected update on its own strategy.
Icahn proposes splitting the group into three – general insurance, health and life insurance and mortgage insurance.
He said the plan means each part of the group would be small enough to avoid classification by regulators as a "systematically important financial institution" – a "too big to fail" designation that would increase the company's capital requirements and its regulatory and supervision burden.
Icahn said it has become "abundantly clear" in his talks with AIG that chief executive Peter Hancock will not "sincerely consider" a breakup.
AIG has been meeting large investors and analysts and has signalled that it will boost shareholder value and cut costs, and is looking at at least one disposal.
AIG is also reported to have told employees that it has been approached by a party interested in its broker-deal network, and there have been reports it is considering hiving off its mortgate insurance unit.