Companies are believed to play role in compiling and selling names and numbers used by cold callers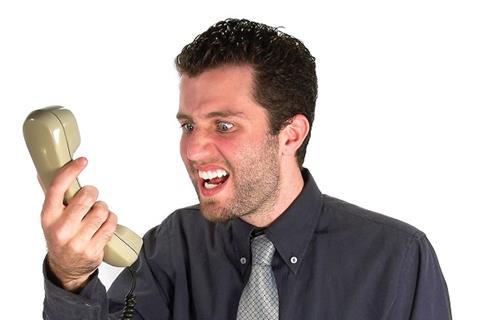 The Information Commissioner's Office (ICO) is writing to more than 1,000 companies that buy and sell people's names and phone numbers, as part of its ongoing crackdown on nuisance calls.
The ICO said the companies are all believed to play a role in the compiling and trading of lists of names and numbers used by cold callers.
The information regulator said it expected the companies to set out exactly how they complied with the law, including what data they share, how they get people's consent to share their data, as well as a list of all the companies they have worked with in the last six months.
Information Commissioner Christopher Graham said: "We already know a lot about this sector. We know that it prompts 180,000 complaints a year from consumers, who take the time to report to us the calls they're getting.
"That information has helped us to make some big breakthroughs in the nuisance calls business, alongside the intelligence we build up from elsewhere, from whistle-blowers for instance, or from the network providers.
"We see clear patterns building up and can identify who would benefit from guidance, and who the truly bad actors are. This enables us to execute search warrants, to drag people before the courts, and to issue fines."
The ICO revealed that it would announce three further fines this week for companies involved in nuisance calls, bringing the total amount it has issued fine over the past four months to around £1m.
But Graham warned that clamping down on firms engaged in nuisance call practices had not stopped new firms being set up.
If companies do not respond to the ICO's letter, the regulator said it would take further action to get the information it required.
The announcement by the ICO comes as Graham reiterates his call for powers to oblige companies in the lead generation and list broker sectors to be audited by his office.