The updated IFB detection system will identify organised frauds such as ghost broking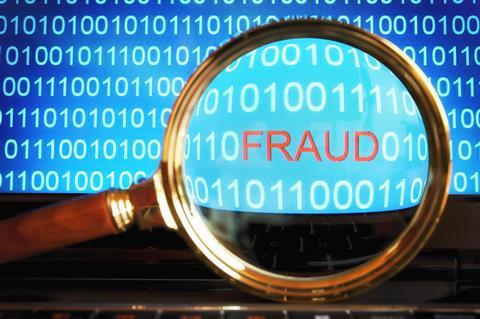 The Insurance Fraud Bureau (IFB) has updated its fraud detection technology to help uncover organised fraud in property and liability.
It has extended its partnership with anti-financial crime and cyber systems provider BAE Systems until 2020.
BAE Systems commercial solutions vice president George Robbins told Insurance Times: "Criminals have realised that they are being detected in organised fraud, and have started placing claims in different environments.
"The IFB is expanding their capabilities to provide more protection for the UK public and for the insurance industry."
The BAE Systems' NetReveal insurance product, which identifies fraud rings, will now detect insurance frauds such as ghost broking.
Ghost brokers are individuals who illegally present themselves as insurance brokers and trick members of the public into buying false insurance policies.
The NetReveal product identifies organised fraud by using a combination of analytics and big data to look for patterns in behaviour.
Robbins said: "By manipulating the details of their ID, fraudsters can register themselves as different customers and go undetected. Our systems shows insurers who they're really dealing with."
The product can also detect fraud at the point of application.
IFB director Ben Fletcher added: "The NetReveal system has been a fundamental tool in our fight against insurance fraud as it means we are able to analyse bulk insurance data in order to identify organised fraud networks.
"The upgraded functionality BAE Systems will be delivering means we will be able to detect organised fraud in new product lines, a significant step in achieving the IFB's strategic vision."
BAE Systems has collaborated with the IFB since it was first set up in 2006 to combat organised motor fraud, specifically 'crash for cash'.
The bureau announced last year that it would expand its remit beyond motor.