New case referrals team and technology upgrade to help in industry's fight against fraud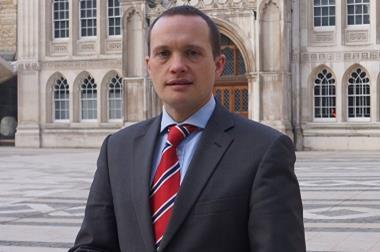 The City of London Police's Insurance Fraud Enforcement Department (IFED) is working on initiatives to make it easier for insurers to report fraud, according to detective chief inspector Oliver Little, the fraud-busting unit's new head.
Little took the helm from previous IFED head, DCI Angie Rogers last month.
One of the initiatives is a new team, which IFED calls a hub, to better assess and manage case referrals from insurers.
The hub was launched on 4 January and comprises a sergeant, a detective and a team of researchers and reviewers.
Little said: "The hub is there to support us having really good close communication with the referring insurers, to make sure people understand the real basics, like the rules of evidence and the right time to involve IFED.
"The hub is already supporting quicker movement through of cases and quicker decisions for insurers."
He added that a new prevention officer role has been created in the hub. The prevention officer will be responsible for sharing one company's experiences with fraud more widely through alerts to try and raise awareness.
Another issue IFED is hoping to tackle is under-reporting of fraud by improving the technology that insurers use to report frauds to the police. Little noted that ABI figures show that there are around 140,000 detected frauds a year.
He said: "The reporting for insurers is still very low. Partly that's our fault because the reporting mechanisms we have put in place don't particularly lend themselves to the position of an insurer.
"I'm fully supportive of the new technology we are putting in place later this year that will give insurers the opportunity to push more information in more easily for them.
"We have proved time and time again that with the benefit of more information we can make better-informed decisions about what campaigns we need to run, what enablers we need to target and who we need to lock up."
Little said that technology changes should help insurers transfer information from their own systems into IFED's with minimal human intervention.
He also hailed IFED successes, noting that 113 years of sentences have been handed out following the unit's investigations and that £1.4m has been seized from criminals since IFED's inception in January 2012.