Sajid Javid says the government will support the UK insurance industry, but a collaborative approach is vital to build on the industry's long-standing success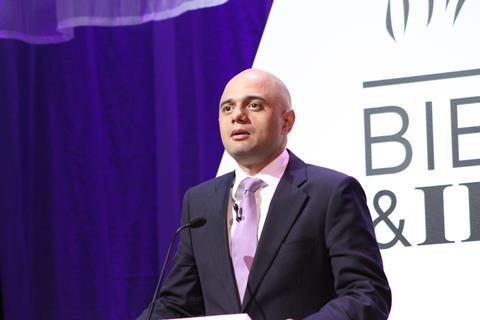 Financial secretary to the Treasury Sajid Javid (pictured) today told industry leaders that the government was committed to developing the UK insurance industry.
Speaking at a launch event for the Insurance Growth Action Plan at Lloyd's, published two weeks ago, he said that by working together industry and government could lead UK insurance to greater success.
He said: "The last thing the government is about this industry is complacent," he said. "If we work together as industry and government we will succeed in taking this industry from strength to strength."
Javid said that this collaborative approach was evident in the way the plan had been drawn up.
"Before publishing this report we were in discussions for months with industry bodies such as the ABI and Biba as well as individual companies, specifically those who wanted to have some input," he said. "The purpose of this was to look at the ideas that were out there, to listen and see what we can do and ensure the end product is something that they want."
"The key to this was to work as a team," he added.
And Aviva group chief executive Mark Wilson said it was refreshing to see such proactive engagement from government.
"It's not often you see a government taking a proactive approach to industry in this way and it is very welcome," he said.
Wilson added that it was vital that industry follow the governments example and take a leading role in moving the insurance market forward.
"Bodies like the ABI are doing a great job, but we can't keep on putting our hand up and ask the government to do something for us," he said. "You can't abdicate responsibility to industry bodies, it's up to companies like us to deliver."
Expanding overseas
Javid was also keen to highlight the importance of emerging markets for the UK insurance industry, and said the government was doing all in its power to help UK companies expand into these fast-growing markets.
"A key part of the plan is to help the industry expand into new markets, and a key focus of that is emerging markets," he said. "Many parties already do that, but government does have a role. We can help insurance companies deal with local regulators and governments to open doors and build in that country."
However, Javid said that despite being the largest insurance centre in Europe, and the third largest in the world, the UK could not get complacent about its position as a leading hub for the global insurance industry.
"We can say that, despite the problems financial services has had in the past, we are doing well with a lot to offer not just Europe but the rest of the world – but there are challenges ahead," he said. "To stay ahead, or even just maintain your place, you have to work hard and not take it for granted."