UK insurance industry responds to consultation on ECJ motor ruling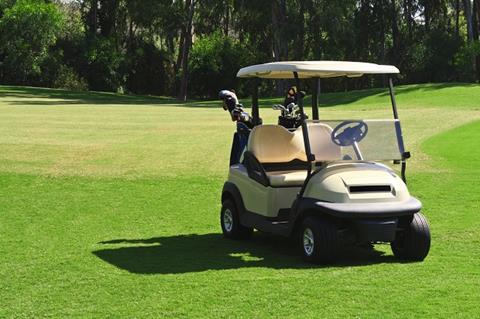 Representatives from across the UK insurance industry have urged the European Commission to stave off the "absurd" potential consequences of a controversial ECJ motor ruling in a consultation response.
The ruling, known as the Vnuk ruling, could force owners of off-road vehicles such as mobility scooters and golf buggies to buy third-party liability insurance, which the industry representatives described as "unnecessary, unworkable and unfair".
The Motor Insurers' Bureau, one of the respondents, called the potential situation arising from the ruling "absurd", and the ABI warned that the situation could provide a "lucrative hunting ground" for claims management companies.
The respondents have called on the European Commission to resolve the situation by implementing one of the commission's own consultation proposals – that compulsory motor insurance should only apply to vehicles when in traffic, not on private land.
The industry respondents are the ABI, Biba, the Forum of Insurance Lawyers (FOIL), International Underwriting Association of London (IUA), the Lloyd's Market Association (LMA), Lloyd's, the Managing General Agents' Association (MGAA) and the Motor Insurers' Bureau (MIB).
The industry is responding to a consultation on the Motor Insurance Directive launched by the European Commission last month. The consultation is part of its Refit programme, designed to make European rules simpler and less costly. Respondents had until 21 August to submit their feedback.
The issue centres on a September 2014 ruling by the ECJ that insurers had compensate Damian Vnuk, a Slovenian who was injured when a reversing tractor knocked him off a ladder.
'Lucrative hunting ground'
ABI senior policy adviser for motor and liability Ben Howarth said: "We recognise that victims of accidents on private land should be entitled to compensation, but making insurance compulsory for off-road vehicle users is unnecessary, unworkable and unfair.
"There is no evidence that this extension is needed in the UK. And it could prove the next lucrative hunting ground for claims management companies, encouraging claims that end up being paid for by all motorists through higher premiums."
He added: "The European Commission can easily resolve this, by implementing its own proposal to simply specify that the Motor Insurance Directive only applies to vehicles in traffic. It needs to end the uncertainty by doing this now."
MIB chief technical officer Paul Ryman-Tubb said: "It is absurd to put a compulsory regime in place that will be virtually unenforceable and risks undoing some of the really good progress made over the last decade, in reducing the level of uninsured driving in the UK.
"We are currently working on our response to the commission's full consultation due later this year where we will strongly urge the commission to take action.
"We fully support the previous proposal from the Commission to amend the [Motor Insurance] Directive to ensure that these changes do not lead to a series of unintended consequences, such as hindering enforcement, expanding the potential for fraud and the consequent increase in costs for motorists."