The discount rate cut, tax increases, higher repair bills and a European court ruling are all expected to push motor premiums higher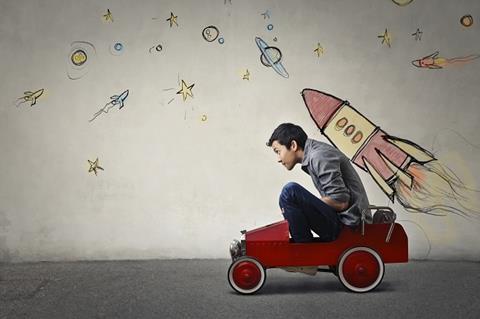 Motor insurance premiums are set to rise by as much as 29% by January 2018, new analysis from ERS shows.
The motor insurer expects the average premium for a standard car to rise by 20% to £360 over the rest of 2017, equivalent to a £60 increase, while taxi drivers can expect a 29% rise as increases of £720 push average premiums through the £3,000 barrier.
The main driver of these increases is the cut in the personal injury discount rate to -0.75% from its previous level of 2.5%, announced by Secretary of State for Justice Elizabeth Truss at the end of February.
ERS has calculated that these discount rate changes alone will add £21 to the average premium for standard motor policies and £330 for taxi cover.
The looming Insurance Premium Tax (IPT) increase to 12% from the current 10% is expected to increase standard policies and taxi policies by £5 and £45 respectively, while increases to the cost of making repairs is expected to add £15 to the price of a standard policy and £127 to taxi cover.
The reinsurance world is also expected to have an impact on the primary market, with reinsurance premiums for policies covering catastrophic claims expected to increase at the next renewal, adding £15 to the cost of the average standard policy and nearly £200 to taxi policies.
European court ruling
Meanwhile, a ruling from the European Court of Justice (ECJ) is also set to shake up the industry.
Slovenian Damijan Vnuk was injured by a tractor on private land in 2007, and the ECJ ruling could make it compulsory for insurance to cover accident's involving a vehicle's 'normal function', even when on private land. ERS estimates this will add 1% to motor insurance policies across the board (see below).
ERS chief executive Ian Parker said the next 12 months would be a turbulent period for the industry as these changes take hold.
"This is a pivotal year for motor insurance, with a range of factors converging that will translate to higher premiums for every motorist," he said. "We estimate the combined impact of factors including Ogden, Vnuk, claims inflation and reinsurance on premiums will lead to price increases of up to 29%, costing driver hundreds of pounds.
"That increase is a bitter pill to swallow for many people who expect that the cost of their annual motor policy, without a claim, should decrease."
And Parker argued that the changes facing the industry made brokers increasingly important for the industry, and urged consumers to seek professional advice when renewing their motor policies.
"While most consumers will try to find the cheapest price online, that's not necessarily the way to get the best deal," he said. "These comparison sites aren't great at dealing with difference, so anyone with a slightly different vehicle or driving background doesn't get the right insurance.
"It doesn't cost anything to use a broker and their industry knowledge and access to insurers' specialist underwriters means they can give a comparison that is more tailored and better value for money."