In this ongoing blog, former Aviva employee and startup entrepreneur, Phoebe Hugh, discusses what processes she went through in the last year as she built her startup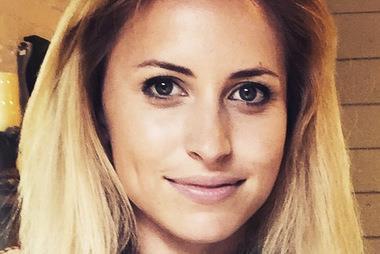 Over Christmas I reflected on what has been a truly life-changing year. The transition I made from corporate to startup has been exciting and fulfilling, but not without challenge. There are some immense differences in the type of life you lead when you're a founder, so I thought I would explore some of the things I learnt during 2015.
The importance of network
Most of the landmark moments that sparked significant change this year were through encounters with individuals.
My senses were heightened for any utterance of 'tech', 'startup' or 'entrepreneurship', and at the Women of the Future Summit 2014, I heard Alice Bentinck speak about these three areas. I hunted her down for coffee, and she convinced me to quit my job and apply for her startup programme Entrepreneur First, where I'm now building Brolly.
Similarly whilst helping to organise the finance sector's involvement in the Women of the World Festival, I met Emma Bell, and together we went on to create Ambition First, an organisation that supports ambitious emerging business talent.
The word networking has many stigmas associated with it, though as long as you're clear on what you're trying to achieve through it, you'll make meaningful connections.
What technology can help you achieve
Having made the decision to start an insurance technology company, one thing was abundantly clear: I didn't know enough about technology. Sure, I hacked away with HTML creating a Myspace page when I was 15 and read technology news, but I was determined to understand what was beneath the bonnet and what was possible.
The day after I finished working at Aviva was my first day at Makers Academy, to learn back-end computer programming on an intense 4-month full-time course, and a creative world was unlocked. I learned Ruby & Javascript languages, and started to navigate around my laptop using the Terminal - the interface that enables you to communicate with the underlying operating system.
Whilst I'll never be a programming prodigy, I'm now able to communicate on a technical level and appreciate the complexities involved with writing code and building robust architecture.
Being a honey badger
The honey badger is not an endearing animal, nevertheless, it has carved a warm place in my heart, as it is the four-legged epitome of what it means to be an entrepreneur. Considered the world's most fearless creature; this hardcore mammal is intelligent, doesn't register fear, and never backs down.
One of my biggest lessons has been that grit, optimism and self-belief are crucial to achieving success. There are hundreds of tasks needing to be done at any one time, and the only way to move forward is to focus and plough through them.
If you believe in your vision, you'll do anything to make it a reality. This is something that Entrepreneur First has made me particularly bullish on. Rather like a honey badger.
Everyone is your boss
There is a common perception that when you run your own business, you are your own boss. The reality is quite the opposite. As an entrepreneur, your customers, partners, advisors, investors and your employees become your boss.
My time, including weekends, is predominantly spent on a lot of hard work, which is how it will be for years. There is nobody to congratulate you, you are totally self-sustaining, and the targets you strive for are the ones you set yourself.
In a race against an unknown competitor and exhausting our resources, my co-founder Chris and I have had to become masters of focus and prioritisation, and structure our weeks meticulously to constantly hit goals.
Building a company is stressful and a big responsibility, hence why it's so crucial to work on something you are obsessively passionate about.
Planning for 2016
My goals for 2016 have a refreshing clarity, in that they are totally aligned with my business goals. Words cannot describe how excited I am about the day we sell our first insurance policy through the Brolly app.
By the end of the year, I would like to have a growing customer base, have raised our seed round, hired our first employees, and most importantly, have built a product that customers love. I'll also continue to support emerging business talent through Ambition First.
I hope to look back at the end of this year having made an impact in the world, and be heading into 2017 ready to scale Brolly.
Phoebe Hugh is co-founder & CEO of insurance startup Brolly, www.heybrolly.com, co-founder of Ambition First, a talent organisation focused on diversity and inclusion www.ambitionfirst.com, and a former Aviva employee.