New division Innovation Group Motor UK formed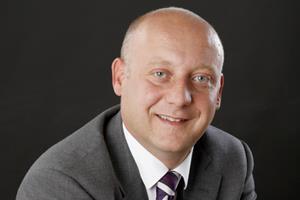 Innovation Group has consolidated its Crashworth, Gemini, Nobilas and Motorcare networks, forming a new division which will now be known as Innovation Group Motor UK.
Its repair network will become Innovation MotorCARe and the tier one individual member body shops will now be re-branded as Innovation MotorCARe Centres of Excellence.
Innovation Group managing director, UK motor Chris Ashworth said: "As today's announcement shows, it's an extremely exciting time for us right now. The whole of our UK motor business is focused on delivering the very best claims outcomes for our clients and their customers. Bringing together all businesses under the same umbrella will enable us to deliver operational excellence through low cost, high value processes."
The company has also launched a series of quarterly meetings designed to provide partners with access to company information, industry insight and market expertise while also presenting an opportunity for partners to network with peers.
The first conference was held last Thursday at the Ricoh Arena in Coventry.
Join the debate in our new LinkedIn specialist discussion forums