Insurers must also embrace omni-chanelling if they are to embrace a digital future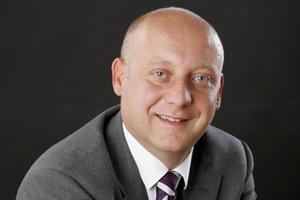 A study conducted by Innovation Group in to the future of the UK motor market has found that possibilities for growth are being hindered by outdated legacy systems.
The study looked at the key challenges facing motor insurers as they move forward, focusing on regulation, economic trends, market competition and consumer behaviours.
It found that the industry suffers from an inability to prosper on the wealth of data it has at its disposal.
The study found that insurers can easily collect information from its customers about their driving habits, through telematics, but are unable to interpret or access it because of their outdated legacy systems.
Innovation Group Uk Motor managing director Chris Ashworth said: "This is not a threat. Its very much a an opportunity to embrace change and lay the foundations for future success."
"So much rich data is locked within outdated legacy systems. If insurers could access it they could be privvy to an astonishing amount of information that could change the entire customer service."
The study also found that as the industry becomes more commoditised, insurers must turn to omni-channelling to ensure good customer service.
Customers are using tablets and smartphones to choose policies, and insurers must ensure that any data and transactional history is available across a number of platforms.
If a customer gets a quote on their tablet, that information should be logged and available when they later make a phone call or use a PC.
Ashworth added: "When I use my phone, I want that same information to be there when I use my laptop. People will always want to make the phone call and talk to someone when they finalise the deal, but they will get their quotes and build the deal on their smartphone."
"Why should they have to begin the quote process again everytime they change platform. Insurers need to change but we are still unfortunately seeing them all too unwilling."