Staff from Chaucer Direct, Paymentshield, Allianz and MCE to man donation lines until midnight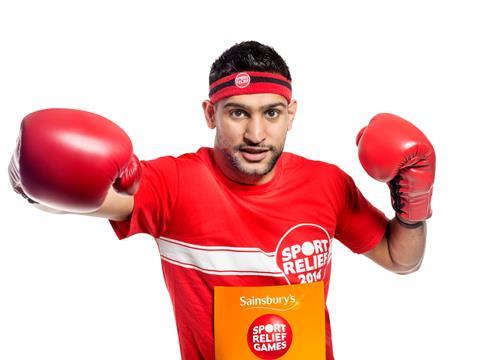 Insurance call centres are tonight swapping quotes and mid-term adjustments to take charity donations as they transform into official donation centres for tonight's Sport Relief TV fundraiser.
Motor broker Chaucer Direct will be home to 110 volunteers, mainly Chaucer employees, from 7pm until midnight.
Joining the call centre in Whistable, Kent, is Great Britain triple Paralympian Andy Barrow and quadruple Rugby World Cup athlete Nicky Little.
"We are extremely proud to be supporting such a fantastic event for such a worthy cause. As an organisation, Chaucer Direct is committed to doing our bit for charity and we're delighted to lend our strength – our people – to the event for the evening." Paul Baxter, head of Chaucer Direct.
Paymentshield, bike specialist MCE Insurance and Allianz' Brentford call centre will also take phone donations from the public.
Allianz' animal health and corporate partners call centre will be participating for the third time. There will be 79 people manning the phones with a further 16 staff on hand to offer support.
Allianz UK CSR manager Richard Foulerton said: "We are delighted to have been chosen to support Sport Relief 2014 – it's a real testament to the high performance of our contact centres. We are also proud that we are able to utilise our business resources to process donations from the public for this worthy cause. We have a large number of employees who volunteer to do this each year and everyone has a great night."
The Sport Relief Appeal Show will begin at 7pm on BBC One tonight, and is hoping to beat the £50.4m it raised on the TV show two years ago. Celebrities including Gary Linekar, Davina McCall and David Beckham will take part in events which aim to raise money for poor and disadvantaged people around the world.