The insurance industry has faced an uphill battle in trying to shed young people's perception of it as 'dull'. But efforts are beginning to pay off
The days of falling into a job in insurance broking are a thing of the past. These days, graduates are far more likely to choose a career in the sector.
While tainted by the financial crisis of 2008, the insurance industry has worked hard to differentiate itself from the banking sector. This is particularly important in graduate recruitment where perceptions of banking have become more negative.
But there is still some way to go.
In 2012, research by the CII gauged student attitudes towards insurance as a career.
It found that perceptions that insurance is "dull" remain an issue. Only 1% of students surveyed were interested in working in the sector.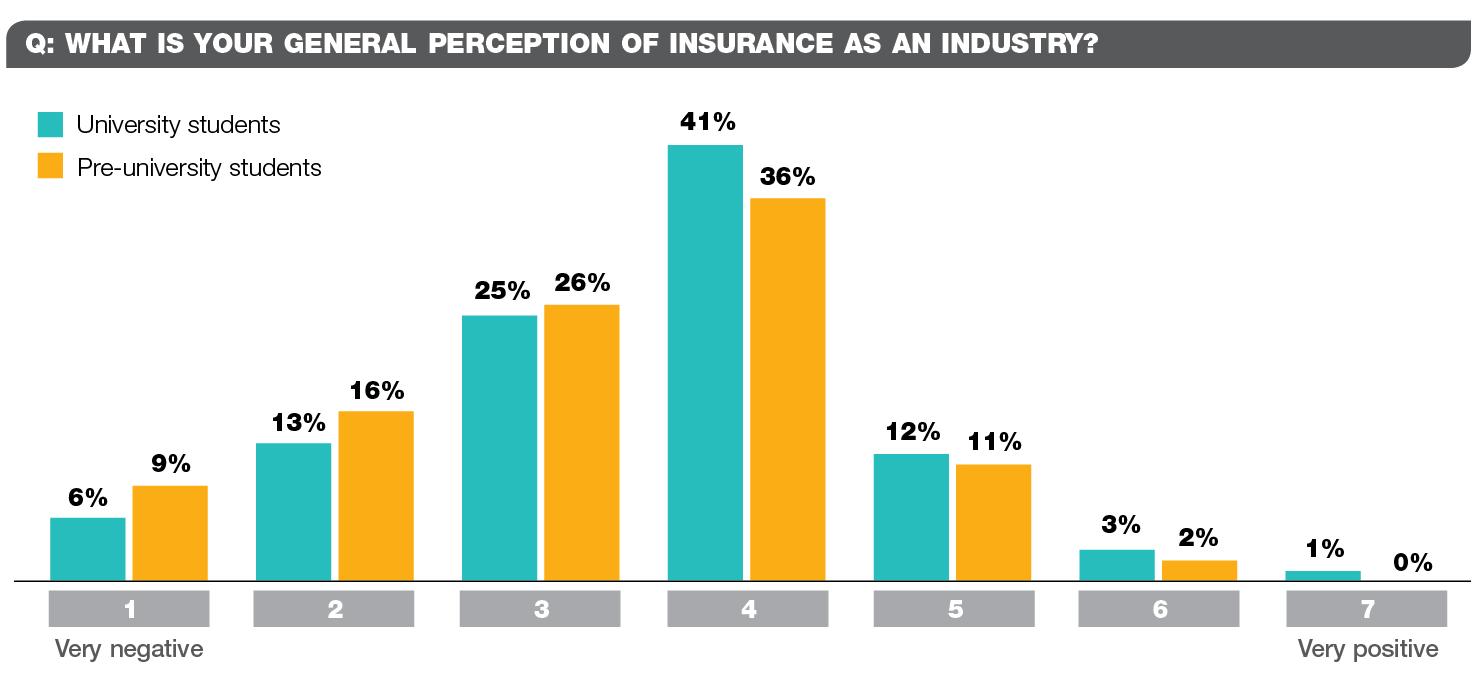 The government and industry have since worked together to raise the profile of the insurance industry.
In December last year the government launched the UK Insurance Growth Action Plan, with skills and diversity identified as one of the top five areas where action is needed to strengthen the sector's contribution to the UK economy.
As part of this, the industry committed to doubling the number of technical apprentices over the next five years.
The big three insurance brokers – Marsh, Willis and Aon – have been heavily involved in meeting this aim, and earlier this year the Brokerbility Academy was launched by the Brokerbility network. As part of a 15-18 month apprenticeship, students will get a professional qualification from the CII.
Some of this effort is paying off. The gap in technical skills in broking has fallen by 19% to 59%, the CII says. And broking is becoming a popular choice for young graduates.
Some 28% of those polled on the CII's Discover Risk website said they would opt for a career as an intermediary. This was on a par with underwriting (28%), followed by actuarial and risk management (22%), claims and loss adjusting (16%) and reinsurance (6%) (see chart, below).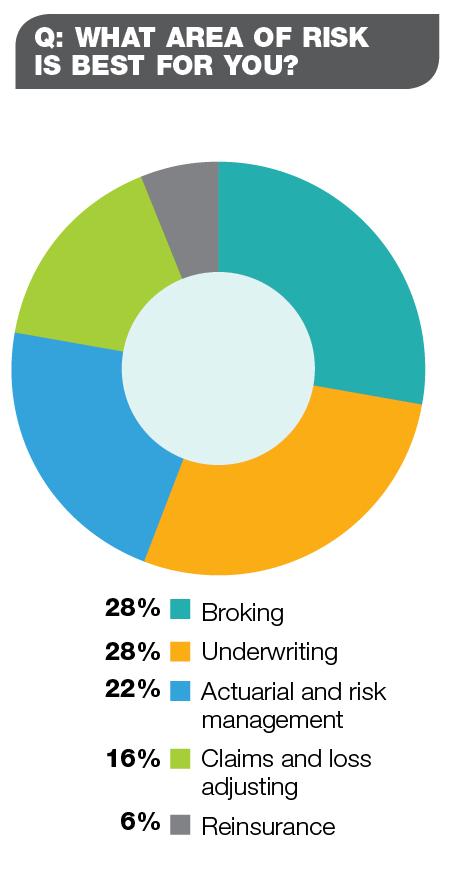 With 7.3% of UK graduates unemployed as of January 2014, now is a good time to attract talent, Insurance Brokers' Standards Council chairman Paul Anscombe says.
"It's tougher for graduates to find careers," he adds. "Whereas insurance broking may have been neglected in the past, market forces have changed that. The quality of people who want to develop a career in insurance is improving."