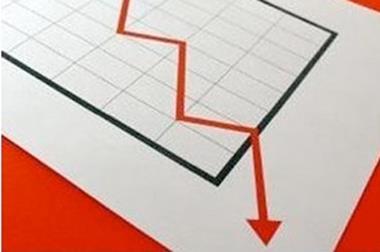 Financial markets suffered another major decline yesterday as ratings agency Standard & Poor's downgraded the UK's debt rating by two notches from AAA to AA.
Financial stocks were among the worst hit, with the FTSE non-life insurance index losing 6% to close yesterday at 2,337. That means that UK general and health insurance stocks have lost 10% of their value since they reached a high of 2,593 the day of the Brexit vote.
Aviva's share price has tanked 22% since Friday, one of the biggest victims of voters' call to exit the EU.
The share collapse triggered a statement from Aviva stressing that its financial position is rock solid.
The S&P downgrade came amid increasing political turmoil after last week's Brexit vote. As prominent Conservatives maneuvered to succeed Prime Minster David Cameron, more than half the Labour shadow cabinet resigned saying Jeremy Corbin should stand down as leader of the party.
Government bond yields fell below 1% for the first time ever, while the FTSE 100 index of the UK's biggest companies lost 3%, compounding previous falls over the past few days. The last two days have seen share prices suffer their worst fall since the crash of 1987.