The insurer is offering the product through its brokers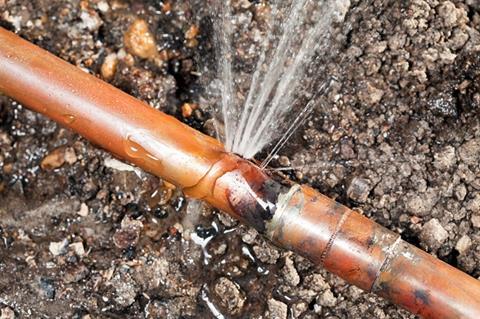 Aviva is planning to offer the connected water leak detector Leaksafe and Waterguard to its business customers.
The insurer has started to offer the product through its brokers.
Leaksafe and Waterguard can provide water leak detection and prevention systems using a range of technologies.
The technologies will provide early detection of any unwanted escape of water.
The move was driven by the desire to help prevent water leaks on business premises which can impact a firm's ability to trade.
Aviva said escape of water is the most frequent cause of claims, causing disruption and distress to thousands of businesses each year.
Commercial lines managing director Angus Eaton said: "If a customer is impacted by an event such as escape of water insurance plays an important role in getting that business back up and running but prevention can play a vital role in helping reduce the likelihood of a claim happening in the first place.
"Ultimately businesses just want to get on with their day job which is why Aviva is investing in technology like leak detection and thermographics because it means potential issues can be identified and repaired before they become major incidents."
Earlier this month, Aviva announced that it was going to start offering smart connected water leak detector LeakBot to its home customers. LeakBot is developed by Homeserve.