Only new customers have access to toll-free numbers finds Which? survey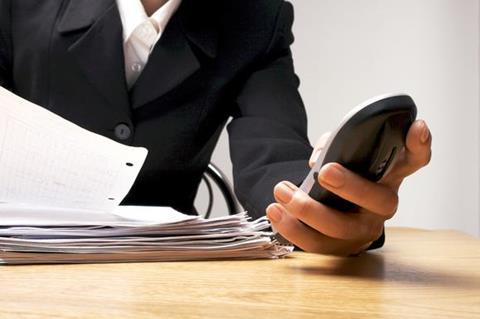 Insurers are being called upon to provide fairer call charges after a survey found them to be using a two-tier call system for customers.
According to a Which? survey, 27 of 34 big banks, insurers and energy suppliers including Churchill and HSBC are offering 0800 numbers for new customers and an 0844 or 0845 for existing customers.
Twenty of the companies scrutinised made customers call frequently expensive 0845 numbers to complain about bad service or problems with their bills.
Consumers are faced with a number of different charges depending on the number they call, with call costs for a typical 20 minute peak time call from a BT landline ranging from just over 50p to call 0845 to over £1 to call an 0844 or 0870 number to over £2 to call an 0871 number.
Costs rocket when calling from a mobile with the same typical 20 minute call from an Orange pay monthly phone ranging from £2.50 to £8 depending on the telephone number prefix.
Which? has called for greater transparency and easy-to-understand information from companies on call costs, so consumers can make an informed choice.
More than half of the 34 companies looked at failed to give adequate details about typical call costs on their websites.
But some companies,-including John Lewis Insurance, British Gas, and Barclays, presented clear and comprehensive information.
Richard Lloyd, Which? executive director, said: 'It is unbelievable that companies would add insult to injury by charging their customers a premium to make a complaint. It's even worse when they offer new customers access to 0800 numbers while leaving loyal customers to pay more.
'We want to see providers being fairer to their existing customers and being more transparent on their call charges so that people are clear what it will cost before they pick up the phone.'