'The pressure on MGAs will be around securing capacity that allows for continued growth and development,' says head of broker development
As UK brokers respond to this year's MGA Survey, Insurance Times spoke to Tim Baxter, head of broker development of Prestige Underwriting, about the challenges MGAs are currently facing and what considerations MGAs need to keep an eye on moving forward.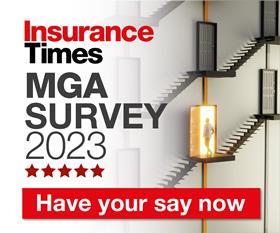 What in your opinion are the major challenges facing the MGA market in the year ahead?
Capacity and underwriting appetite. With the performance outcomes from 2022 and projections for 2023 across the personal lines market in particular, the challenge for MGA's will be the ability to secure good quality and rated capacity whilst remaining focused on a diverse risk appetite. The impact of a soft Covid market, coupled with an unprecedented claims experience in the household market during 2022, has put us into a rate hardening frenzy. The market volatility is unprecedented but is needed not only to address significant prior year COR (combined operating ratio) positions but also high projections for 2023.
The industry also continues to react to the inflationary pressures. The pressure on MGAs will be around securing capacity that allows for continued growth and development within their unique specialisms at the same time as demonstrating stability to their distribution partners. Rate shock is inevitable for customers, however, MGA's have a part to play through engineering insurance solutions in line with demand that offer customers flexibility and comfort for their insurance needs.
The 2023 MGA Survey aims to explore brokers perception on service levels. What can you tell us about how service levels have developed or transformed over the last 12 months at Prestige Underwriting?
While we pride ourselves on the service we provide, we are not complacent and therefore pivoting our approach to meet the evolving needs of brokers is core to our proposition. The sales journey is incredibly important for us. We know that delivering products to market, with maximum quotability, improves not only the customer journey, but also conversion metrics for the broker. Invariably, with our diverse appetite, there will be a need to fine tune policy terms for a broker and access to dedicated underwriter support is available to our brokers, providing a tailored service at pace. This is increasingly important for brokers as customer expectations evolve.
We have also optimised our flexible working initiative to direct resource and support during periods of surge to protect service levels and offer customers the very best levels of service and consistency throughout the claims journey. We are committed to evolving our proposition to meet broker expectations and needs and have recently invested in our website to offer a seamless CX and user journey as the broker navigates the site to learn more about our offering, access policy documents, sales aids, claims information and customer-advice aids on the resources hub.
Trading support is another area being investigated in the 2023 MGA Survey, what is your strategy when it comes to providing trading support for brokers?
Our vision has always been to be the provider of choice for non-standard risk. To achieve this, we must adopt a partnership approach to trading and this is embedded within our cultural values. Our trading partnerships are vital to our success and we understand that not every relationship has the same needs. We can tailor a facility to suit the distribution and if you can offer a broker something different based on their own proposition, you are diversifying through the provision of sales tools to the broking community. However unique the relationship, we strive to make our relationships as collaborative and transparent as possible, so we collectively achieve the best customer outcomes.
Quote turnaround directly links to conversion and outside of our sophisticated online rating models – there is a focus on quality and speed of response to broker referrals and enquiries. Our objective remains focussed on providing open access to decision-making underwriting teams who can improve quotability and conversion beyond the parameters of online algorithms. The quicker we can respond to unique cover requests, the better the experience for the customer, the broker and our business. Our strapline "partnership is the best policy" sums up our approach to trading.
Claims service is another area being investigated, an area of frustration for brokers in all the research we do at Insurance Times. What is your MGA's approach in providing a high-level claims service?
Direct customer contact will occur for us at the claims stage and we are proud to offer our mutual customers a Prestige Underwriting owned claims service. As can often be the case with our specialist risk appetite, customer claim settlement benefits from the deep understanding of specialist risk that our team of claims professionals boast. We have also developed a self-serve solution and online chat facility that enhance the claims experience. The industry, and in particular the personal lines market, has experienced an unprecedented 18 months as far as claims experience and surge are concerned and there are a number of learnings to be taken.
Our claims teams react efficiently and effectively to surge periods and direct resource, as needed, to maintain service levels for customers. We have recently partnered with Qlaims, a claims concierge initiative, that will allow us to provide additional support to customers who are experiencing more complex or higher value losses. This initiative will facilitate a timelier resolution and offer the customer support and advice throughout the settlement, in turn enhancing the experience at the same time as minimising unnecessary costs to the insurer through potential delays.
Concern over the prospect of removal/changes to capacity arrangements is still very apparent in the MGA market. Should brokers have any concerns about the capacity arrangements at your MGA, if not why?
Stability and longevity of capacity are the foundations on which our proposition is built. Having celebrated our 25th year trading in 2022, we are well versed in the importance and focus put on capacity from the broking community. Stability and reputation of capacity is critical to a long-term partnership, something we will always place as top priority within our core values – expert and agile, specialist and bespoke and premium and purposeful.
We are particularly proud of our long-term capacity relationships with Aviva and Axa, which again provide a solid foundation for the development and distribution of our suite of niche products.
MGA's have to demonstrate their value to their insurer partners. We have to offer something different and then deliver for their partners. We have invested in our actuarial team to ensure we fully understand the trends within our business, and the wider market, and are agile in our approach to pivot as required. This actuarial expertise provides further reassurance to our capacity partners.
What can brokers expect in the next 12 months from your MGA?
We have made a long-term commitment to our broker partners to provide market leading insurance solutions through multi-channel distribution models, whilst continuously evolving our sales and service experiences. We have strength in our proposition to retain and evolve our underwriting appetite and remain focused on our core proposition of non-standard home and motor.
We have partnered with Qlaims to enhance the claims journey and optimise claims costs through efficiency of settlement, benefitting the customer both at claims stage and through protection of future net rate.
For our GB broker network, we have subscribed to Build Back Better, enhancing our current Flood Re enabled proposition even further. We were the first MGA to sign up to Build Back Better and we are proud to offer financial support for flood prevention to customers, it is the right thing to do.
As a business we are always looking at new ways to support demand from the broker community and we will be developing new product lines to add value for brokers over the next 12 months.

Savan Shah is head of research at Insurance Times, working here for nearly 8 years. With a masters in data sciences and having worked in a variety of industries, Savan brings a wealth of research expertise and passion to the role.

With a particular focus on research in etrading, MGAs, digital transformation and commercial and personal lines insurance, he has been instrumental in the development of the Insurance Times 5-star ratings reports, data insight books, webinars and more.
View full Profile