Previous Personal Lines Broker of the Year and IT Pack Member of the Year tells Insurance Times why it is 'humbling' to win two awards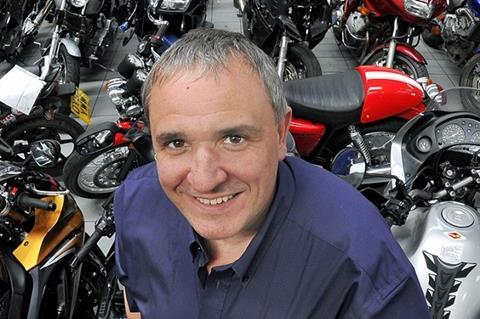 With the entries to the 2016 Insurance Times Awards just opened, we speak to past winners about their win, top tips and industry experiences.
Here Carole Nash chief executive David Newman talks about winning the Personal Lines Broker of the Year Award and Pack Member of the Year Award.
IT: How did it feel to win two awards
DN: It's quite humbling­ in terms of winning Personal Lines Broker of the Year because that one is seen as the real top-drawer award. I think in the whole industry, that's the one everyone wanted to win. It's the main award to win because it covers so many areas.
IT: What exactly did you do to win?
DN: There are some common themes between the two, but it was a standout year for us in many ways. For the customers, we formed a customer panel. Out of that, we further developed our propositions. We launched Rider Cover. Where you can ride your mate's bike even if you are not insured.
It was really a combination of the things we were doing for the customers, our 30th anniversary, 25% market share; and staff engagement was at its highest. These things tend to be a virtuous circle and because of that profits flowed.
IT: What sort of culture does your company have?
DN: It's very people-orientated. It comes through loud and clear that people really like working with their colleagues, the spirit of working together and thinking what's best for the customer. Because we are specialists, we have a lot of activity in terms of getting closer to those communities which brings us closer to the customers.
IT: What do you do differently to your competitors?
DN: In a word, we specialise. We do not want to be all things for all people. We can't compete with the direct proprietors writing the standard motor risks. What we want to do is to be real specialists for enthusiasts' vehicles.
IT: Have you changed or adapted any big-picture approaches since winning the awards?
DN: For me, it's about doing more of the same. In broking especially, it's all about the execution.
For more information about this year's awards click here.