There are 27 awards up for grabs at the UKGI's most prestigious event!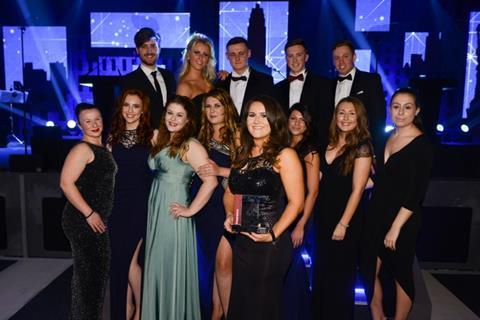 The Insurance Times Awards 2016 are now open for entries.
To submit your entry and learn more about the Awards click here.
The deadline for entries is 6 September.
The Insurance Times Awards are the biggest and best in UK general insurance, and this year it will take place at a glittering new venue, InterContinental London - The O2.
This year insurers, brokers and service providers have driven innovation and customer focus to the fore of their business strategies.
With a great range of categories available, there is certain to be one your firm can celebrate its success and contribution to the industry through.
In 2015 the Awards were set to a stunning New York theme. This year's theme promises to be even more exciting and recreates an exotic Arabian night.
Over the coming weeks Insurance Times will be running a series on previous winners, alongside a webinar on how to get the most out of your entry.
We recommend you start your entries early and please contact us with any questions you may have here.
Commercial Lines Insurer of the Year (Nomination only)
Direct Insurer of the Year (Awarded solely by a panel of industry experts)
General Insurer of the Year (Nomination only) sponsored by Enterprise
Personal Lines Insurer of the Year (Nomination only) sponsored by Carpenters
Insurer CEOs' CEO of the Year (Nomination only) sponsored by Accenture
Insurer Claims Initiative of the Year
Insurer Innovation of the Year
Broker CEOs' CEO of the Year (Nomination only) sponsored by RSA
Broker Claims Initiative of the Year
Broker Innovation of the Year
Commercial Lines Broker of the Year sponsored by Travelers
Excellence in High Net Worth Broking sponsored by Home & Legacy
Excellence in Motor Broking sponsored by ERS
Independent Broker of the Year sponsored by Aviva
Personal Lines Broker of the Year
Schemes Broker of the Year
Apprentice of the Year sponsored by CII
Claims Partner of the Year (NEW FOR 2016)
Customer Champion of the Year
MGA of the Year
Training, Excellence and Impact Award
Diversity & Inclusion Excellence Award (NEW FOR 2016)
InsurTech start-up of the Year (NEW FOR 2016)
In-house Risk Management Team of the Year (NEW FOR 2016)
The Insurance Times Industry Achiever (Awarded solely by Insurance Times)
Reinsurer of the Year (NEW FOR 2016)
M&A Transaction of the Year (NEW FOR 2016) (Awarded solely by Insurance Times)
Business Partner Initiative of the Year (NEW FOR 2016)