The number of high net worth individuals is increasing, and bringing with it a growing army of brokers and banks vying for a piece of the lucrative pie. With more products and providers on offer than ever before, challenges abound for both existing players and new entrants in servicing the sector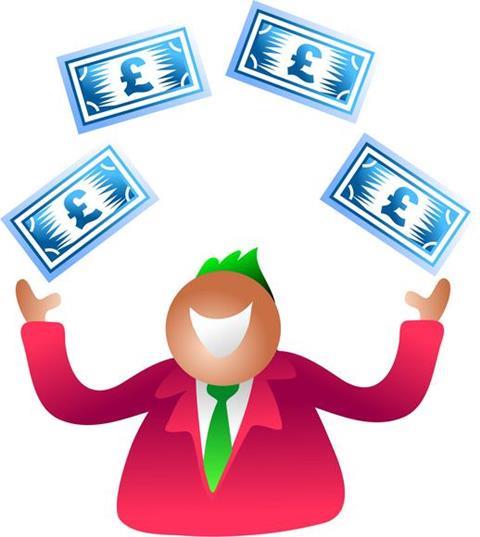 Brokers are coming under increasing pressure from banks and direct providers for a share of the high net worth (HNW) market, a recent report has revealed.
The High Net Worth Home Insurance Guide, published last month by research firm Defaqto, found that while the HNW market had been dominated by the intermediary sector in the past, a clear challenge was emerging from other companies and sectors capitalising on brand recognition and customer knowledge.
Such has been the increased competition that the HNW market has reported 41% and 28% rises in providers and products respectively between 2008 and 2012.
Growth through M&A
Commenting on the increased competition from banks, Defaqto's insight analyst for general insurance Mike Powell says: "The dominance of intermediaries in the high net worth home insurance market is clearly being tested as more banks and direct providers enter the frame.
"In some respects, however, the entrance of banks and direct providers can be seen as good news for the intermediary sector, as more competition enables intermediaries to raise their profile."
The increased competition hasn't stopped mergers and acquisitions in the HNW intermediary sector. This is because it is so tough for firms involved in HNW to grow organically. When a customer finds a HNW broker, they tend to remain loyal.
Home and Legacy (H&L) managing director Barry O'Neill says: "Some of the M&A side is a reflection that some companies want to be in this sector in a more substantial way, but it is a tough job to grow HNW organically unless you have the expertise and capacity."
Most recently, RSA Group acquired Oak Underwriting Agency for an undisclosed sum in April 2011, propelling it into the top three in HNW.
In December last year, Randall & Quilter snapped up high net worth underwriter Synergy Insurance Services (UK). In the same month, RK Harrison bought high net worth broker Mercury West Associates.
Add to this other key players such as Chubb and Hiscox, and to a lesser extent Sterling and Chartis, in a sector valued at around £1bn by business analysts Datamonitor, and you have a fast-growing industry with universal and lasting appeal.
Challenges for brokers
O'Neill says HNW is a very lucrative market, with a number of opportunities if you have the right skills and focus on underwriting to meet the client's lifestyle and needs.
"You have essentially got clients who have a good attitude to risk management who look after their property and generally present good risks," O'Neill says.
"It is a very loyal client base as long as you deliver the right products and service combination."
H&L has been focused on developing its broker business and has achieved quotation growth of 20% last year and 15% so far this year. It has already had more sales this year than for the whole of 2010.
It is a tough job to grow high net worth organically unless you have the expertise and capacity"

Barry O'Neill, Home and Legacy
O'Neill says the insurer has been bringing in an increasing number of higher premium cases in the £5,000 to £10,000 bracket, bucking the trend of traditionally lower-end leads, culminating in landing its largest contract of more than £140m sum insured two months ago.
Among H&L's clientele are celebrities, footballers and actors, but the majority of its clients are wealthy individuals who have made their money from commercial business.
The insurer typically covers fine art and jewellery collections, and clients with multiple properties.
"The key thing for us is to understand the client's lifestyle, because it is quite different from the average man on the street," O'Neill says.
According to O'Neill, the recession has made clients more careful about how they spend their money and made them question whether they are getting the best deal from their broker. "They are challenging brokers around the price and product mix they are getting," he says.
Brokers have responded, O'Neill says, by shopping around for a wider range of products for their clients.
The perennial challenge then is making sure the clients have the right sums insured by keeping up-to-date with the values of their property at risk, particularly items such as precious metals like gold, which have sky-rocketed in price in recent years.
Maintaining the quality of underwriting, and improving the transaction process between brokers and insurers have been other issues.
While claims have remained low in line with previous years, O'Neill says there needs to be an increase in rates to reflect inflation after two flat years. "It's a very competitive market," he says. "There are lots of companies that are competing for business.
Market views
Bob Trott, managing director, Oak Underwriting:
"High net worth is an increasingly prominent portfolio with strong demand as more individuals move into this space. A highly lucrative area, it requires a genuine underwriting approach, but with a lack of expertise in the market any acquisition brings immediate discipline to the acquirer.
"Competition within HNW is still fierce. Policy wording is under constant review and we're seeing a drive on pricing, even in this corner of the market. As a result, there are not many new entrants … it remains a relatively difficult market to penetrate."
Simon Mobey, personal lines manager for Europe, Chubb:
"According to Barclays 2011 UK Wealth Map, since 2008, the number of millionaires in the UK increased by more than 17%, and the number of people with £5m or more grew by 19%. As such, demand for high net worth insurance has increased significantly.
"Competition in the HNW market is intense, and new entrants and other players are looking to gain market share. There have been broker and insurer acquisitions, such as RK Harrison buying MWA and RSA acquiring Oak, but no real flurry of M&A activity."
Ross Dingwall, sales director for the UK and Ireland, Hiscox:
"The only way for new players to gain market share is through pricing.
"HNW is Hiscox's fourth-largest division, with £278m in GWP last year.
"I think the biggest opportunity in HNW is educating customers about the availability of HNW and the importance of having the right cover.
"Our estimates show that only 25% of individuals who met the HNW criteria bought the relevant product; the remaining 75% had standard policies or were under-insured."
Talking points …
● How can brokers get into the market, or maintain and boost their overall share?
● Who are the typical clients and what kind of possessions do they insure?
● How can brokers keep an increasingly price-sensitive clientele satisfied?