Company admits it is finding growth difficult in UK regions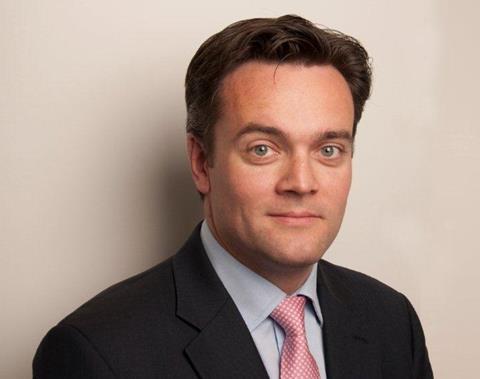 JLT is confident of achieving 6% organic growth for the full 2015 year despite reporting just 2% organic growth in the first half of the year, according to group commercial director James Twining (pictured).
The broking group has consistently beat its larger peers – Aon, Marsh & McLennan Companies and Willis – on organic growth at the first half and full year stages in recent years. It reported 6% organic growth in 2014.
The 2% it reported in the first half of 2015 is the lowest level in recent years.
Speaking to Insurance Times following the release of JLT's first-half results yesterday, Twining said: "The underlying momentum of the business continues to be very strong and we're very confident that the full-year organic growth for the business will be around 6%, which is what we did last year."
Difficult first half
Organic growth in the first half of 2015 was hit by several factors. One was a shift of some revenue into the second half of the year from the first half, caused by some clients moving their renewal dates. This cut first half organic growth by 2%.
Also, in anticipation of commission payments coming to an end next year for JLT's UK employee benefits business under the Retail Distribution Review, some insurers have "opportunistically" stopped paying commissions in advance of the deadline, Twining said. This reduced first-half organic growth by 1%.
On top of this, tough trading conditions in the insurance and reinsurance markets have continued to be tough, accounting for the remaining 1% reduction compared with the full year 2014 level.
Twining said: "We have got a very clear line of sight as to how we get from the 2% we reported today to the 6% at year-end."
He added: "Some of this is just accounting. You have got to look beyond that to the underlying activity that we can see in the group and the confidence we have in the full-year organic growth story, which we have fully tested."
Group deputy chief executive Mark Drummond Brady said that JLT would continue to pursue its strategy of organic growth coupled with bolt-on acquisitions, which would drive development both in markets where JLT is well established and new ones.
JLT is focusing a lot of its attention on the US, where it is building out its reinsurance operation and its fledgling US specialty retail business.
Last year, the broker also entered India, Turkey and Argentina.
UK challenge
But Drummond Brady admitted that JLT was finding UK regional growth a struggle. He said: "The UK has been a difficult market in terms of the economy and we have found it difficult to grow in the regions but it is an important market for us."
He added: "We don't have a strong pipeline of acquisitions in the UK but we are continuously looking for opportunities to build and create efficiency in our business in the UK, in line with our strategy for the group as a whole."