Jobs lost as Ipswich broker and sister company enter administration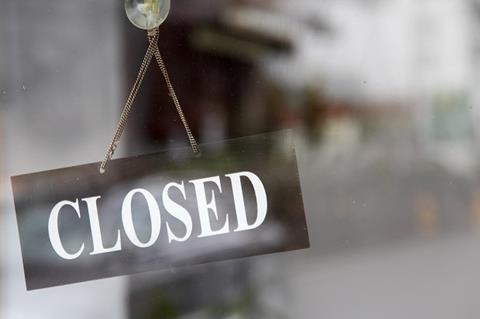 Ipswich broker Ignition Select and sister firm Call Connection have both called in the administrators, the Ipswich Star reports.
According to the paper, the Ignition Select administration means most of the broker's 70 staff are at risk of losing their jobs, while Call Connection's administration has led to the loss of 134 jobs.
Ignition Select is a motor insurance broker, while Call Connection is a lead generation and call centre company serving the insurance industry. On Call Connection's website it lists Admiral, the AA, Swinton, Brightside and Insurethebox among its clients.
The broker and its sister company have the same registered office in Saxon House in Ipswich, and both are ultimately controlled by Graeme Kalbraier, according to Companies House filings.
Ignition Select's administrators are Gary Shankland and Kirstie Provan of Begbies Traynor, while Martha Thompson and Colin Haig of BDO are the administrators for Call Connection, the Ipswich Star said.
A spokesperson for Begbies Traynor told Insurance Times: "Gary Shankland and Kirstie Provan of Begbies Traynor (London) LLP were appointed as joint administrators of Ignition Select, the Ipswich-based insurance broker, on 18 July 2017 by the directors of the company." The company declined to provide further details at this time.
In a statement, BDO confirmed the 134 job losses at Call Connection. It added that following the appointment fop the administrators, Call Connection ceased to trade with immediate effect and that a "skeleton staff" would be kept on to assist with winding down the business.
BDO's Thompson said: "Unfortunately, [Call Connection] experienced recent financial difficulties which put a significant strain on its working capital position.
"The directors working in the business have endeavoured to secure a sale of the business as a going concern but, regrettably, a purchaser has not been found, leaving no other option but to place the company into administration and to cease to trade the business.
"The joint administrators are taking all necessary steps to maximise recoveries for the benefit of all creditors."
Ignition Select called in the administrators yesterday, while Call Connection called in the administrators on 14 July.
The companies in administration have been contacted for comment.
Ignition's job losses follow job cuts elsewhere in insurance. Last week, Aviva announced 120 jobs lost with the closure of its Southend office and the slimdown of its field claims operations. Earlier this month AXA put 170 jobs at risk with the closure of 70 branches in Northern Ireland and the Republic of Ireland. Last month finance insurer CPP announced 50 jobs lost as it moves its headquarters from York to Leeds, and Allianz put 70 jobs at risk in Bristol following a review of the handling of its household claims.