Finance insurer to relocate its head office to Leeds after more than 20 years in York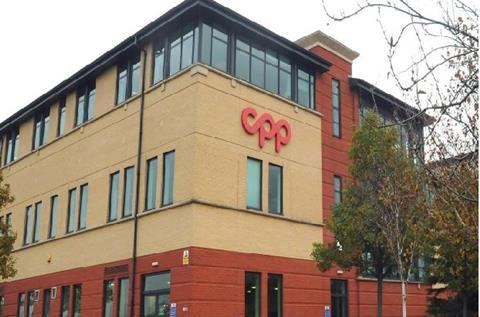 York employer CPP has announced it is moving its HQ out of York after almost 20 years - putting nearly 50 jobs at risk, reports the York Press, part of the same Newsqeust group as Insurance Times.
The finance insurer has told its 300 York-based staff that it will be relocating its head office to Leeds.
The move affects the company's Group-wide operation, which oversees the entire business and its global divisions, and employs 160 staff.
The firm's UK division will continue to operate out of York.
The news comes after the company sold its head office at Holgate Business Park last month to rising York music retailer Gear4Music for £5.3 million.
At the time CPP said its UK business would relocate to smaller offices on the business park, while its Group Corporate Centre would temporarily lease back space from Gear4Music.
Alongside announcing the move today, CPP has entered into collective consultations with 48 members of staff.
Only 26 of the Group staff will relocate to Leeds, with 82 IT roles remaining at the data centre in York, leaving almost 50 at risk of redundancy.
Jason Walsh, chief executive officer of CPP Group said: "CPP is a global organisation and as part of our growth plans for the company, we have announced a re-design that puts more ownership and resources into our country businesses, which will enable them to realise the huge potential that exists in our current markets and beyond.
"We have also recently announced plans to relocate our Corporate Centre to a new office in the centre of Leeds.
"As we bring about these changes, a number of roles based in our York offices are at risk of redundancy and we are currently consulting with our colleagues regarding the options available to them.
"Whilst I appreciate this is an unsettling time for some and we are focused on supporting those impacted, these changes will enable us to organise ourselves in a way that will give all of our countries the freedom, autonomy and support to deliver long term growth and profitability."
The company said it favoured Leeds as the location for its Group Corporate Centre over York due to the city's "emerging technology scene", and the benefits associated with being in a "larger financial centre".
CPP relocated to York from Chelsea in 1998. At its height it employed more than 1,000 people in the city.
The company was hit in 2013 following an investigation by the Financial Services Authority in which it was found guilty of mis-selling and was subsequently ordered to pay out millions in fines and compensation.