Rivals not factoring long-term weather claims into pricing, insurer's partnerships MD says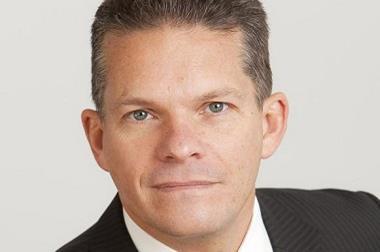 Insurers need to push up home insurance rates because they are not factoring in potential weather losses in the long term, according to Legal & General (L&G) partnerships managing director Mark Holweger (pictured).
Speaking to Insurance Times after the release of L&G's results today, Holweger said: "Looking at the combined operating ratios [CORs] of some of our competitors suggests to me that pricing increases are required."
He added: "It is so important that insurance companies price for long-term weather. When insurance companies are reporting CORs in the mid-90s or higher in benign weather years, I would challenge whether or not they are pricing for long-term weather."
Holweger said that despite December's heavy flooding, 2015 overall was a normal year for weather claims because there had been few claims before then.
As well as pricing for bad weather, Holweger said insurers also needed to factor in the cost of using affordable flood insurance scheme Flood Re, which is due to be launched on 4 April this year. Holweger estimates the cost of Flood Re could add 2.4 percentage points to home insurance prices. He also said that companies needed to account for claims inflation.
L&G's own general insurance COR rose by two percentage points to 89% in 2015 from 87% in 2014, mainly because of the £15m claims bill L&G paid for the December floods.
But Holweger said that L&G's sub-90% COR compared favourably with those reported by its peers.
He also said that the £15m claims bill was "substantially below" L&G's share of the home insurance market – its main line of general insurance business.
Holweger put this down in part to L&G's pricing, which he said does factor in long-term weather events.
While home is L&G's main line of business, it has been looking to diversify. It mainly does this on a white-label basis, using its own brand but passing the risk to other insurers through brokers. One example is its personal motor business, done through broking group BGL's Junction affinity arm.
L&G started underwriting its own pet products from the beginning of this year, and more products could follow.
Holweger said: "We do distribute some other products and we will always consider whether at some stage we want to take that in-house or not."