Xchanging retains 'monopolistic' position, but members get bigger say in modernisation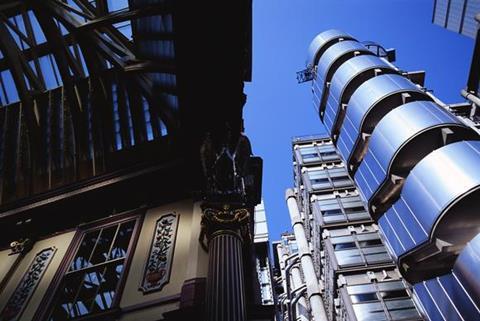 Xchanging has retained its contract to run the Lloyd's of London back office system.
But according to a letter sent to managing agents by Lloyd's chief executive Richard Ward, a new set of governance principles has been agreed by shareholders of Xchanging Ins-sure Services (XIS), giving the Lloyd's Market Association (LMA) a bigger say in the modernisation process.
Despite Xchanging maintaining its largely monopolistic position, according to the letter the door will be opened to other technology providers to tender for new contracts.
Ward wrote that better governance would be achieved through the creation of a "customer and supplier" dynamic between Lloyd's, Xchanging and the International Underwriting Association.
Aon's head of IT service UK and EMEA, Ian Summers, said the change in governance would benefit the market. "It gives the customers a bit more influence on how the system is developed. Xchanging keeps its current contract, but any new contracts for the technology build or infrastructure can go out to tender," he said. "Before, Xchanging decided whether it went out to tender or not."
Summers said that consultation would be key in phase two, which would focus on the back office system itself and build on the Boston Consulting Group's independent report on Project Darwin last year.
Summers heads up the London & International Insurance Brokers Association, which has produced a final draft of a paper representing the views of brokers. It will be presented to Lloyd's at the next meeting of the LMA in late July/early August.
Technology firm Agencyport's managing director Phil Race said: "Xchanging still retains quite a monopolistic position. Although the letter talks about opening up contracts and tenders and external benchmarking, which is all very sound, when you own the plumbing it's difficult for people to compete against you for those services."
A management group led by IT executive and former Cable & Wireless and EMI Music chief information officer Martin Taylor will advise Lloyd's, supervise service providers, and divide contracting arrangements for processing services, application and systems development, and IT infrastructure hosting.
Key players in Project Darwin
Lloyd's of London
Lloyd's has been spearheading Project Darwin under Richard Ward's leadership
Xchanging
The outsourcing firm tasked with modernising and improving Lloyd's back office system
International Underwriting Association
One of the main bodies that oversees the governance of the back office
Lloyd's Market Association
It now has a greater role in supervising the back-end service providers