GWP and profits rise despite 12% cut in personal lines broker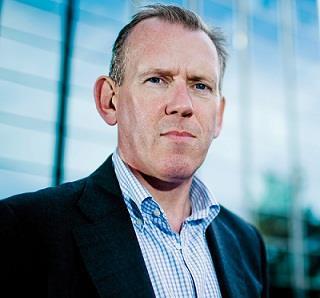 LV='s general insurance business has posted small increases in profitability and premiums in the first half of 2012 despite a 12%cut in broker personal lines business.
Profit before tax increased 2% to £53m (H1 2011: £52m) on the back of a 6% rise in gross written premiums to £747m (H1 2011: £704m.)
LV='s combined ratio improved 1.1 percentage points to 97% (H1 2011: 98.1%) as a 1.6 point cut in the expense ratio offset a 0.5 point increase in the loss ratio.
The improvements came despite a 12% cut in broker personal lines gross written premium to £250m, which LV= attributed to increased competition. This cut was offset by growth elsewhere in LV='s portfolio. Gross written premium in the direct business increased 19% to £417m and commercial broker business grew by 14% to £80m.
The company said it now has an 11% market share of the private car market.
Trading profits (underwriting result plus investment income) increased by 13% to £62m (H1 2011: £55m).
LV= general insurance managing director John O'Roarke said: "Our plan for 2012 envisaged increased profitability and steady growth and that is exactly what we have achieved in the first half of the year. Trading profits and premium income are both up compared to 2011 and our combined ratio has improved further to 97.0%, which we expect to compare favourably against the market as a whole."
He added: "The UK non-life market continues to face considerable challenges including excessive personal injury claims frequency, uncertain investment returns and the ongoing adverse weather conditions. Despite these challenges, we remain confident that the quality of our people and the customer service they provide will ensure that we continue to generate strong returns on our members' capital."
LV= H1 2012 results in £m (compared with H1 2011)
Gross written premiums: 747 (704)
Trading profit (underwriting results plus investment income): 62 (55)
Profit before tax: 52 (52)
Loss ratio: 74.1% (73.6%)
Expense ratio: 22.9% (24.5%)
Combined ratio: 97% (98.1%)
Return on capital employed: 19.3% (18.5%)