Michael Figg made his claim for compensation 18 months after the accident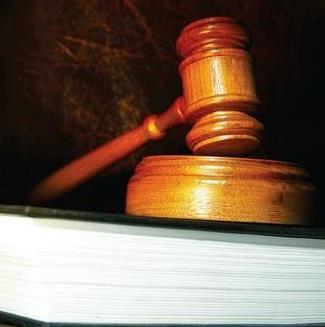 LV= has won a victory against a dishonest whiplash claim by a man who lied about being injured more than a year after his van was hit by another car.
In the case of Michael Figg, the judge said the carpenter had seen the accident as an opportunity to get some compensation, and ordered the 32-year-old to pay more than £5,000 in legal costs to LV=.
District judge Ackroyd warned that whiplash claims were not "a lucky dip".
Figg claims he made the bid for compensation after he received a cold call from an accident management company in early 2014 - 18 months after the accident had occurred in September 2012.
He claims they told him "there was money waiting to be awarded to him".
Following a visit to a doctor on 25 March 2014, the medical report listed no visible injuries, but it included claims by Figg that two weeks after the accident, he had had trouble sleeping, had taken painkillers every two hours and had been reduced to 'light duties' at work.
He also claimed, during the accident he had been thrown violently, adding that his injuries had affected his quality of life afterwards.
The doctor said he had could only go on what Figg told him as it was eighteen months after the collision.
LV= was able to prove that Figg's claim was fundamentally dishonest, after submitting tape recordings of Figg telling an LV= claims handler he had not been injured in the weeks immediately following the collision.
LV= also presented evidence to show it was a minor accident and that it was unlikely that Figg had been injured.
Judge Ackroyd, ruled: "I am satisfied he knew exactly what he was doing and have no hesitation in finding he was fundamentally dishonest. I would like it to be widely known that for people who try to bring this type of claim it is not some lucky dip."
LV= car insurance managing director John O'Roarke said: "In this case, Mr Figg clearly stated that he had not been injured in the weeks immediately following his accident, so it was clearly not credible of him to subsequently claim he had been injured some eighteen months later. Mr Figg was fooled into believing that he would easily get a compensation payout for claiming he had an injury, when he did not, and has instead been left with a rather large bill.
"LV= takes a hard line on fraud, investigates all suspicious claims and pushes for the toughest sentences for those who are prosecuted, in order to protect our honest customers. We hope this sends a message to other fraudsters to deter them from committing this type of crime."
Join the debate at our Insurance Times Fraud Forum on LinkedIn