Underwriting agencies see plentiful capacity and choice despite potential for another merger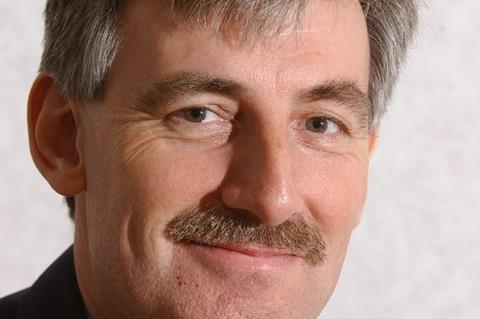 Managing general agencies say they would still have plenty of capacity and choice if Zurich were to buy RSA.
But they add that the merger and acquisition wave sweeping the industry is unlikely to stop here.
Zurich announced this morning that it was considering making an offer for RSA, although no firm offer has yet been submitted, and RSA has clarified that it has not held any talks so far with its suitor.
Insurer mergers can be a concern for MGAs because the combined entity can sometimes have less appetite to use underwriting agencies than the two individual insurers were.
Managing General Agents' Association managing director Peter Staddon (pictured) says: "We are always worried when there is consolidation in the market because it can restrict what is going on.
"We have got to sit back and see what comes out of this. We will keep a very close eye on it."
But a Zurich/RSA merger need not mean that existing MGAs working with the two insurers will lose out.
Staddon points out that where one of the companies in a merger has a good record of using MGAs profitably, the combined group may be more inclined to continue using the MGA market.
He says: "It will allow people with a very good track record to prove that that it is beneficial going through an MGA route."
Plentiful capacity
A specific positive of a Zurich/RSA combination is that both companies are active users of MGAs, so both already see the benefit of working with underwriting agencies.
Manchester Underwriting Management chief executive Charles Manchester says: "Where it might be more of a danger to MGAs for capacity is where one of the parties, particularly the one doing the taking over, doesn't have an MGA strategy and would rather not have one.
"As they both subscribe to MGAs and are both used to giving their pen away I don't think it will be a major impact."
In addition, the global insurance market is awash with capacity. Even if Zurich and RSA were to rely less on MGAs as a combined entity, there would still be plenty to go around.
UK General chief executive Peter Hubbard says: "What we have seen in the past is as large businesses consolidate, other players grow and enter the market.
"In such a big global market where we have now got more American players in the UK market than we've had for some time, it is going to make very little difference to the MGA sector."
The deal could also make RSA stronger. The company has had a turbulent time in recent years. It has cut back in several areas, sold a number of of its international insurance operations, and recently had to recapitalise after discovering reserving problems in its Irish operation.
One senior market figure, who asked not to be named, said: "It is a sensible option for RSA. It is further evidence of the market consolidating into scale and scale is a requirement.
"The stellar financial background of a Zurich would help RSA at this moment in time. The two organisations coming together makes sense for the market."
Urge to merge
While MGAs may be relatively unscathed by a Zurich/RSA tie up, the M&A wave in the industry is likely to continue.
UK General's Hubbard says: "There is clearly still a surplus of capital in the global insurance market. It is still trying to chase returns in an incredibly low interest rate environment. If [a Zurich/RSA merger] does happen it is not going to be the last."
The anonymous senior market source adds: "I don't see it stopping for the next five years. Scale is massively important."