UK General could be close to £500m GWP at end of current financial year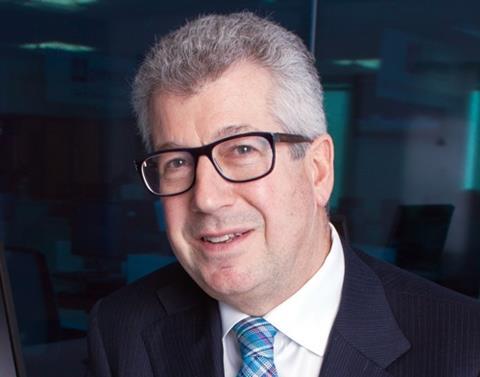 Some insurers are starting to pull back from the SME commercial market amid tough conditions, according to UK General chief executive Peter Hubbard.
Rates have been persistently low in the UK SME commercial market for the past decade, and Hubbard said he is starting to see signs that for some companies, enough is enough.
Hubbard told Insurance Times: "There is still far too much capital, probably chasing far too little business, and that is what holds rates down.
"I have started to see a little bit of some of that capital starting to question whether it wants to be playing in the SME market as much as it did before.
"We have seen a few people start to withdraw parts of their market presence, and I think that is just a reflection of the fact that rates have been low now."
Hubbard noted that growth in his own firm's commercial business, One Commercial, has been flat, partly because of the pricing environment. He said that this was in keeping with the rest of the market, which had ranged from growth of 2-3% to shrinkage of 2-3%.
But on a positive note Hubbard said UK General would be close to becoming a £500m gross written premium (GWP) business at the end of its current financial year, which runs to 31 March 2016.
He said: "I don't think we will get through it but we will be really heading towards half a billion of premium, which a few years ago we talked about getting to. That is a really good space to be."
While One Commercial's growth has been flat, UK General's agricultural underwriting agency, Rural Insurance, grew its GWP by 13.5% in the first seven months of its financial year.
In addition, UK General's personal lines schemes business, its biggest division, grew its GWP by 7%.
In Rural, Hubbard said that the company had undergone an overhaul of its products. He added: "We are now trading with more brokers than we ever have before in rural communities."
Hubbard said the personal lines growth had been driven by an expansion in customer numbers, the number of schemes per customer and the number of products, which now stands at 62.