Canaccord cites exposure to cyclical UK market and pension liabilities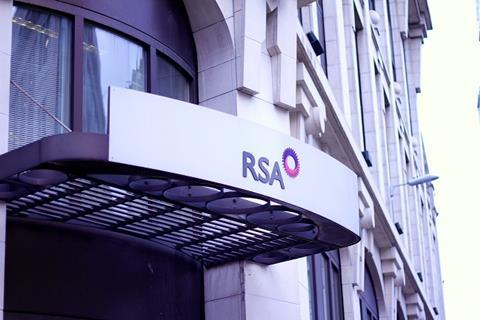 The strategic logic behind Zurich's potential offer for RSA is questionable, even though the financial logic is sound, according to Canaccord analyst Ben Cohen.
"We remain to be convinced of the strategic logic of an RSA bid, particularly the increased exposure to the competitive and cyclical UK market, and the liabilities that sit in the UK," Cohen said in a note, referring to long-tail environmental liabilities and the RSA's pension fund shortfall.
"There is still a lot that management needs to prove on delivery of its own targets. Since then, industry consolidation in the US has picked up, and it is not at all clear how Zurich will respond in its largest general insurance market – RSA certainly would not help," he said.
The Financial Times earlier reported that Zurich was considering a £5.5bn offer for RSA. Zurich said this morning that any offer would be all-cash.
Cohen said Zurich has the capacity to raise $3.6bn of debt which, combined with $3bn cash, "would cover the funding of approximately $3.9bn of goodwill for a £5.5bn offer".
Cohen said he sees the deal yielding a 13% earnings accretion for Zurich.
"The deal works on paper not least because it looks that Zurich has the financial flexibility to fund it from internal resources and debt issuance, and still pay its regular dividend," he said.