Combined operating ratio also deteriorated by 2.6 percentage points to 98.3%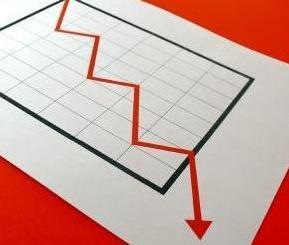 Zurich's general insurance business reported an operating profit of $1.2bn (£748m) in the first six months of 2015, down 31% on the $1.7bn it reported in the same period last year.
The Swiss Insurance Group attributed the drop to an increase in large losses in the UK and the global corporate business in North America, higher levels of catastrophe and weather related losses, and higher expenses.
The increase in expenses was mainly due to one-off positives in the prior year and mix effects on commission, including the extended warranty business in Brazil.
The combined operating ratio also deteriorated by 2.6 percentage points to 98.3% (95.7%).
General insurance gross written premiums and policy fees were $18.6bn in 2015, down 7% on $20bn in 2014.
Across Zurich's total business operating profit fell by 15% to $2.2bn, while profits fell 3% to $2.1bn.
Last week, Zurich said it was considering a bid for RSA Group.
Zurich group chief executive Martin Senn said: "While the positive trend in Global Life and Farmers has continued, with these businesses delivering good results, the profitability of our general insurance business was adversely affected by large losses, particularly within Global Corporate and the UK, and a higher expense ratio. In consequence, our business operating profit return on equity for the first half of 2015 was 11.6%."
The insurer says it is addressing the expense ratio issue and expects to see the benefits of the measures we have already taken or are in the process of implementing coming through early next year.
Senn added: "In addition, we have launched a number of actions to address the profitability issues in parts of our general insurance business."
"In terms of our other key targets, we remain in a very strong position. First, our Zurich Economic Capital Model ratio stood at 120% at the end of the first quarter, at the top of our target range. And second, cash remittances are expected to exceed $3.5bn for the full year and $10bn for the period 2014-2016, well ahead of our target of $9bn."