EY's latest motor analysis shows raising the Ogden rate and the whiplash crackdown will move motor insurers into profit
The UK motor market is expected to approach breakeven this year, and see gains in profitability in 2018, according to corporate services group EY's latest UK motor insurance analysis.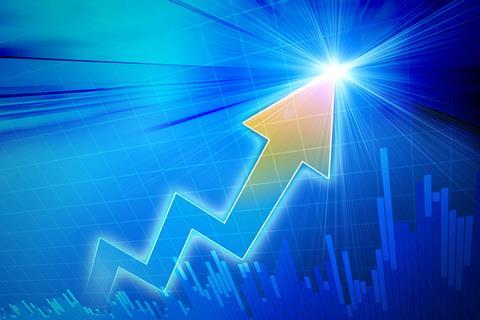 Motor profitability in 2017 is likely to be close to breakeven at 100.8% net combined ratio (NCR), EY predicted, compared to its previous forecast in June of 103.3%.
The NCR for 2018 is expected to be solidly in the black at 98.5%; a substantial improvement on the 100.2% predicted in June's analysis.
The expected upturn in the sector's fortunes follows the government's announcement in September that it will raise the Ogden discount rate for personal injury claims.
Earlier this year, the Ogden rate was cut from 2.5% to minus 0.75%. Insurers were plunged into losses on their motor accounts after provisioning for expected huge increases in compensation payouts. But after protests from insurers, the Treasury said in September that it intends to readjust the rate to between 0% and 1%.
Proposed reforms on whiplash claims will also likely improve motor insurance profitability, EY said.
Motor premium rates are currently at record highs having risen 10% over the past 12 months. However, EY predicts that the revision to Ogden is likely to lead to a fall of between 2% and 4% on average premiums, saving up to £21 annually for the average motorist. The whiplash reforms should provide further relief to motorists, with an additional 8-10% reduction in premiums starting later in 2018, totalling a £45 per year saving once the reforms are fully implemented.
Tony Sault, UK General Insurance Leader at EY, commented: "The revised Ogden Rate proposals in September have provided something of a reversal in the motor insurance industry's fortunes. While the changes announced earlier in the year meant the insurance industry was facing an additional cost of £3.5bn, the revised proposals could see up to £2.5bn shaved off this figure. The reversal is also expected to have a positive effect on premium rates for consumers and we would expect the premiums to start to fall next year in anticipation of the new legislation coming into force.
"The proposed whiplash reforms are also expected to benefit claims costs and premiums later next year, although there is a risk that the weight of Brexit legislation will not leave Parliament enough time to pass the promised Civil Liability Bill. The industry though, is certainly facing a much better end to the year than it had feared back in February and its prospects are looking a great deal brighter."