Neos chief executive Matt Poll, who left MoreThan after 15 years to create a home insurance start-up, explains the potential dangers for insurance companies of not engaging with their customers properly, and why they must be more agile with new ideas.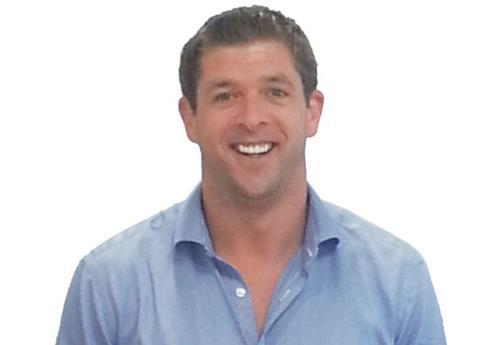 What advice can you give to insurers to retain entrepreneurial talent to allow them to innovate?
"My advice to insurers is they need to recruit people from outside of the industry and give them the support and backing they need to flourish. If they focus more on digital propositions and also become more customer-focused, they will become more of an attractive industry. Not necessarily to keep talent that is already in the industry, perhaps, more importantly to attract graduates who are coming out of university and make insurance a place where people actually want to work.
"Insurance does suffer a little bit from the cliché that it is a bit conservative, and I think that puts off a lot of young digital types that have visions of creating new products and working in cool start-ups. It puts them off a bit."
Do you consider yourself as a disruptor of the market and do you see more disruption in insurance over coming years?
"I do consider myself a disruptor to a point, within reason. I've also got a long history of being in insurance. My view of disruption is that companies need to become more customer-focused and new technology will be the enabler of that. I firmly believe that the industry is ripe for disruption, and we've seen a lot of disruption in fintech already with making payments. I think insurance is the next thing on the agenda to be disrupted as an industry."
Will insurers learn lessons from start-ups and manage their internal talent more effectively?
"If insurers want to attract and retain, they need to become more agile and allow more ideas to flourish. It is difficult because it is a heavily-regulated environment and insurers, by nature of the business, are risk adverse. But there are great examples of this already, where big insurers are inviting start-ups to work with them on the inside. There is definitely a recognition of the way in which the world is changing, and insurers are on that journey to adapt. But I still think they need to go that bit further and make the workplace much more inspiring.
"If you walk into Google's or Facebook's office you can see the difference, which can help ideas spring to mind. Whereas if you work in insurance in the City, it is very serious and grey. And I think there is a balance between the two which insurers need to find."
Do you see the connected home revolution as an extension of what could have been done with telematics?
"Yes I do, I think it's the next phase. Connected technology has already broken into insurance through motor telematics and to some extent life and health insurance. Connected home is the next step and we're seeing a lot of insurers and start-ups focusing on this, as well as established technology companies. The opportunity it provides is to offer more value to the customers, and that's the angle we're coming at, to enable customers to protect their homes and valuables in a pro-active way.
"But also the data will be very useful as these devices are collecting data and they will no doubt be predictive of risk at some level for insurance pricing needs. We very much believe that customers own their own data and we should always get their permission before we use it for anything. I think that's an important thing and customers really respect that."
What do you think should be the main factors for insurers to innovate – customer expectation, growing new products or keeping up with competitors?
"I'm a big believer that any innovation should start with the customer in mind. The challenges are I don't think the policies which insurers have today meet the specific needs of the customer. They're great cover but they are quite difficult for customers to understand, and customers struggle with the concept of insurance. That's why price has become at the forefront of their mind and the value it brings."