The insurer is looking to minimise risk as the conflict continues
Commercial insurer AIG is looking to cut cover for Russia and Ukraine to mitigate hefty claims as sanctions increase and the conflict drags on.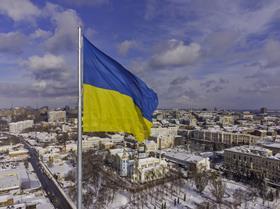 According to Reuters, AIG is considering adding exclusion clauses to policies for business operating in the region across a range of policies.
Sanctions were imposed on Russia after it invaded Ukraine on 24 February 2022.
If AIG was to pull back cover for businesses and companies operating in Russia ad Ukraine it would be the first major insurer to do so – a move that could see other insurers follow suit.
AIG has operations in Russia and is a global player in energy, construction and cyber. Last year its net written premiums in general insurance totalled more than $26m (£19.9m).
Despite Russia becoming a "no-area" for companies due to ongoing sanctions, insurance is required to keep businesses open.
Last month, some trade credit insurers also pulled back from Russia and Ukraine despite this line carrying a war exclusion.
Insurance Times has contacted AIG for further comment.