In March, the Treasury banned UK insurers and reinsurers from serving Russian firms
Lloyd's of London could be facing a legal battle after over 500 commercial planes were allegedly "stolen" by Vladimir Putin, Russia's president.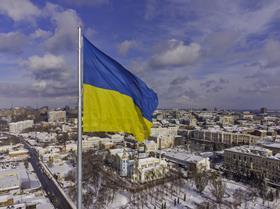 As reported in the Express, the planes that Putin supposedly put "out of reach" are worth up to £8bn ($10bn) in total.
A report from investment bank Berenberg, published in February this year, explained that over 500 leased jets were reportedly stranded in Russia after president Vladimir Putin signed a law allowing Russian airlines to retain and operate these aircraft.
The law, which was signed on 14 March 2022, raised questions over whether the stranded jets would become unrecoverable, with a Russian special government commission appointed to decide whether jets could be returned to their owners if lessors terminated their lease agreements.
A spokesperson for Lloyd's said: "As the situation is still evolving, it is too early for us to comment on the potential exposure and too early for us to determine the extent [to which] specific classes will be affected. However, we are approaching this problem in a systematic and thorough way while engaging key stakeholders in the process."
Back in March, the Treasury prohibited Russian aviation and space firms from accessing insurance and reinsurance services in Britain. Instead, the government brought in legislation to ban UK-based insurance and reinsurance providers from serving Russian firms.
Lloyd's chief executive John Neal branded the ongoing situation between Russia and Ukraine a "major loss" that could take years to settle, in a briefing on the insurance marketplace's full year 2021 financial results back in March.
It also announced the assembly of a Russia-Ukraine committee to deal with the ramifications of the ongoing tensions between the two countries.
Clyde and co has been enlisted to advise Lloyd's on the matter, Insurance Times has contacted the law firm for further comment.