Chief executive of Airmic acknowledges global pandemic has altered business landscape pushing firms to adapt in order to survive
Airmic 2021: "Not all will survive as we travel the rocky road to economic recovery," said Airmic's chief executive, Julia Graham in her opening address today (5 October) at the Airmic Conference 2021.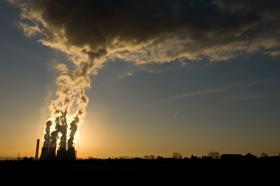 But Graham said that there is an opportunity for us to collectively influence the future.
"The world is spinning faster and the velocity of change can make us feel dizzy, she continued:
She also acknowledged how the global pandemic had completely altered the business landscape over the past two years, with organisations having to adapt to survive.
"The one thing we can guarantee is there will be future shocks."
Risk is our game
Speaking directly about the climate-crisis and how that will present both physical and transition risks and opportunities, she said she did not want to pour cold water on the start of the conference, but that these tough facts needed to be faced head on.
"Risk is our game," said Graham. "Let's pledge to continue working together to make a difference."
As renewal discussions get under way, she also challenged the insurance industry to "remain relevant and affordable", noting the right data, powered by artificial intelligence (AI) and increased digitisation will provide opportunities for carriers to innovate.