Preparation is key in defending claims, says law firm
The overriding concern of risk and insurance managers when it comes to claims management is the need to protect brand and reputation. This is according to 48% of those surveyed by DWF Law.
The results of the survey provided a backdrop to a hub discussion on the second day of the Airmic Conference 2021 today (6 October 2021), held in Brighton.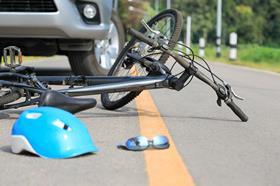 In terms of the key challenges corporate risk managers face, 29% said it was taking too long to resolve claims, while 18% were concerned about issues around 'defensibility'.
Efficient claims handling has been one of the casualties of the global pandemic and country lockdowns - the key, however, is to put self-service back into policyholders' hands, thought Ashley Moss, chief executive of DWF 360.
From a defensibility perspective, it is all in the preparation, thought the panellists. Working on litigation packs with insurers and legal teams can make a big difference, for example.
"They are labour intensive but in the long run, it will save you because cases will become more defendable," said Moss.
"The more you do at the beginning, the better the journey becomes."
The law firm's research also found that by far the biggest barrier to achieving a successful claims resolution was the lack of internal stakeholder support, according to 53% of those surveyed.
While the risk function may find it easy to get buy in from departments such as health and safety, other parts of the organisation may be more reluctant to engage.
"It's all about the communication," thought Lisa Heathcote, head of UK property and casualty at DWF. "Ultimately, it's key we all have the same goals, which is increased repudiation rates and decreased claims spend."