Know Your Opponent tools can help predict 'how certain cases will be dealt with' regarding claims
To improve how the insurance industry evaluates and makes decisions on claims risks, "data is king" and "will be for the future", said BLM partner Helen Devery.
Devery was speaking as part of a hub session titled 'The biggest issues that will transform your approach to claims in 2021 and beyond' at the Airmic 2021 conference on 6 October 2021. She was joined by fellow BLM partners James Harvey and Matthew Ford, as well as the law firm's director of policy and government affairs Alistair Kinley.
During the session, the insurance risk and commercial law firm highlighted that even small injury claims cases - below £5,000 - can have a detrimental impact on businesses as "a few tiny numbers multiplied by thousands can quickly get out of hand", said Ford.
Therefore, to reduce spend and protect reputations when dealing with fraudulent claims, Know Your Opponent (KYO) strategies are becoming a key piece of knowledge to inform, enable and protect businesses.
For BLM, this approach has helped the company understand "how certain firms are going to act during a case", as well as assisted with "predicting how certain cases will be dealt with", said Devery.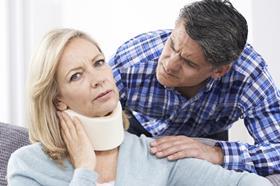 Considering KYO and business transformation, Devery added that this is achieved by "delivering the way that you're going to harness the skill set of your people, resources and knowledge".
To avoid confusion and difficulty, the team stated that there should be one point of contact for data breaches.
Tailoring investigation strategies
In July 2020, BLM launched a fraud insight tool called Fraud Edge, based on KYO. The tool provides insight and intelligence on fraudulent activity, providing the user with market insight to better tailor their claims investigation strategy.
Ford said: "It gives us loads of data on different claimant firms and one of the things that we are able to do is identify who are the most expensive per claim.
"[Users] can work out over thousands of claims how much per claim [they] would pay for each different law firm and that enables us to use that to reserve really accurately for our insurer clients.
"When we are telling them what we think they should put to one side for this claim, if it's lawyer A using the top 10 we'll say, 'put more aside'. If it's lawyer B using the bottom 20, we'll say 'put Y aside' – it just helps them to make sure they can trade more profitably because they are not putting too much money away and then they've got that capital that they can then use to invest."
BLM stated that KYO was particularly useful while there were new entrants coming into the market with holiday sickness claims.
"What was really great with KYO is that they were able to identify the businesses that were new, but didn't really know what they were doing", said Ford.
It also flagged businesses that were doing "bogus stuff" – as a result, hundreds of claims were discontinued because the firm was able to "push them on this point", he added.