The deal kickstarts the 'inevitable' post-reform consolidation of the personal injury market, says law firm chief executive
Personal injury solicitor firm Minster Law has bought the back book of fast track road traffic accident (RTA), employer liability (EL) and public liability (PL) injury claims from fellow law firm Irwin Mitchell as part of its drive "to be one of the leading insurance legal services businesses post-reforms".
Kickstarting Minster Law's acquisitive growth plans, the "perfect" deal allows both "Irwin Mitchell and Minster to execute our strategies", according to Minster Law chief executive Shirley Woolham.
She told Insurance Times: "It allowed Irwin Mitchell to focus on where [it sees] their future lying in more complex serious injury and allowed us to continue to drive our ambitions to consolidate the volume [personal injury] market.
"Our objectives were to find scale, to secure talent and also [build] new volume as we become Irwin Mitchell's provider of choice for any personal injury services that fall outside of those activities that [it wants] to continue doing."
Following completion of the deal, Irwin Mitchell's current partner and head of volume personal injury Matt Currie will join Minster Law's executive management team and board as chief legal officer.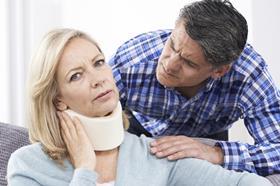 Irwin Mitchell partners Sally Risbrook, Andrew Russell and Robert Watson will also make the move to Minster, in addition to over 80 staff who will join the firm via a Transfer of Undertakings (Protection of Employment) process (TUPE).
Minster's new starters will be based at the firm's Wakefield office, although agile and remote working practices will continue.
Woolham, who has been keeping her ear to the ground for the past 18 months for the right "deal opportunity", thinks Irwin Mitchell's staff will begin work at Minster Law in early November, bringing "their experience, their strong pedigree [and] their knowledge of the PI market" to the firm.
Speaking on the transaction, Craig Marshall, Irwin Mitchell's chief operating officer, said: "In response to the Civil Liability Act (CLA) law reforms being implemented in May this year, we've made a decision to move away from taking on lower value, fast track personal injury work, which represents a small part of our business.
"As a full service legal and financial services firm, we will continue to focus on helping clients who have complex personal and business issues including those suffering serious injuries, workplace illness and injury and medical negligence, as well as growing our business and private client teams."
Currie added: "After more than 25 years at Irwin Mitchell, this is an exciting new challenge for me.
"I've had a number of conversations with Shirley and her board and it is clear that Minster Law has a clear strategy to deliver quality legal services to the insurance sector in a post CLA environment.
"I am looking forward to working alongside Shirley and my new colleagues to help Minster Law achieve its strategic ambitions."
The deal will add around 6,500 cases to Minster Law's annual case volume. The firm currently settles 4,000 cases a month.
Inevitable change
Although Minster Law has primarily been focused on organic growth in recent years, Woolham explained that growing by acquisition has become more important following the implementation of the Official Injury Claim (OIC) portal in May – because of this significant market change, "consolidation in the volume personal injury (PI) market is inevitable".
She said: "Consolidation in the volume PI market is inevitable because any margins in the RTA world will require scale to allow businesses to continue to function.
"It's good from a customer perspective because it gives them access to organisations [that] have been able to invest in really good digital journeys, particularly when a lot of effort is expected to be undertaken by the litigant in person, which we're looking to take away from them.
"[Consolidation is] inevitable and it's got good customer benefits and good choices for our insurance business partners as they can be confident they're working with organisations with stability and longevity in a changing market."
With this strategic focus in mind, Minster Law is "looking out for where our next acquisition opportunity is".
"I'm delighted that Minster has managed to make the first significant move in a market that will inevitably consolidate," Woolham added.
"Watch this space because it doesn't mark the end of where Minster will go from a growth perspective."