The former Broker Network CEO joins Jensten Group on 8 July
Jensten Group has announced that Andy Fairchild, former chief executive of Broker Network, has been appointed as its new retail managing director.
Subject to regulatory approval, Fairchild will take up his new role on 8 July.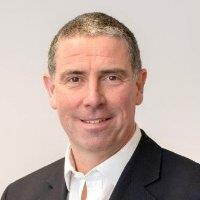 His responsibilities will include expanding and delivering on the broader retail strategy for Jensten Group, by looking at opportunities for both organic growth and growth through acquisitions.
Fairchild said he was "delighted" to be joing a group he had watched from the sidelines "for some time".
He commented: "It has a unique combination of the existing retail franchise network and an impressive product capability in the form of the wholesale and Lloyd's cover holder operation.
"The shareholders and the existing management team clearly have a desire to build an operation with long-term credibility and real stature in the UK market place.
"I am delighted to have the opportunity to play a leadership role in this journey."
Impressive track record
Bob Darling, chief executive of Jensten Group, commented: "We are delighted to welcome Andy to the senior management team, he has an impressive track record and reputation for driving growth."
Prior to Broker Network, Fairchild held senior positions at Footman James, Axa and First Direct.
Darling continued: "He has the skills and experience to drive our business and extend our proposition. In addition, he has demonstrated aligned values that work well within our business and support independent brokers and their acquisition drive."
Subscribers read more