The new division hopes to launch in March but the new recruit will begin next month
Avid Insurance Services Ltd (Avid) has appointed the former head of UK sales of Mapfre Assistance, Steve Duxbury to lead its new GAP (Guaranteed Asset Protection) and ancillaries division.
GAP insurance provides protection against financial loss if a vehicle is declared a total loss or write-off by the car insurance provider.
It ensures that the policyholder is not at a total financial loss should the car get written off, without this, the policyholder would only get the market value for the car.
The new division is expected to launch in March, but Duxbury will begin in February and he will be responsible for launching a suite of GAP products to brokers, the motor trade, as well as online GAP retailers and leasing businesses.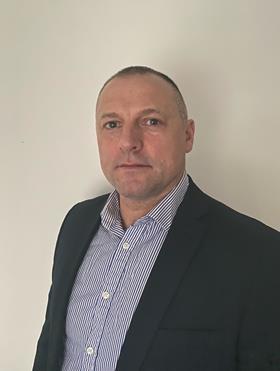 Duxbury is an experienced insurance executive. Avid chief executive, Steve Gibson said that Duxbury's appointment supports Avid's ongoing strategy of growth and diversification of its product range.
Gibson added: "It's great news that Avid has attracted someone of Steve's quality and experience.
"At Mapfre he built successful partnerships with Peugeot Citroen and other leading OEMS [Original Equipment Manufacturers], as well as dealers and finance houses, so he is a very well-known and trusted figure in the motor GAP and ancillaries sector.
"Avid's success is built on our team of experienced underwriters' deep market knowledge, use of data and a ruthless focus on profitable underwriting.
"I am confident that Duxbury will create a highly successful new GAP division to sit alongside our other specialisms in leisure, social housing, and travel."
It follows Avid's launch into the equine, motor sport and leisure space in September 2020 when Mike Patchett joined the team.
Underserved sector
Duxbury has over 20 years of experience in general insurance.
Before joining Avid spent a decade as head of sales at Mapfre Assistance (automotive specialty risk), where headed the business development for travel and motor ancillary.
He has also held client and business development roles at Long Hawk which is now part of UK General and the Direct Line Group.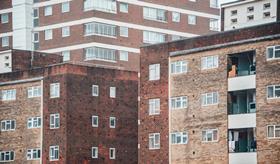 Duxbury said: "It's an exciting time again for the motor ancillaries market, on the back of growth in new and used car sales after the lockdown, and new financing products which are encouraging consumers to trade up to higher value vehicles."
He highlighted the great opportunity in an underserved sector after a period of instability that saw the failure of a number of foreign GAP insurers, and the withdrawal of capacity from this sector.
Meanwhile the new FCA regulation of GAP has been also influenced the decision by a number of capacity providers to return to the market.
"New compliance rules for GAP, including capped commissions, have helped professionalise the sales process. Aggregators are also now selling GAP, which has driven more demand for the product, he continued.
"The big difference now is that capacity providers want profitable sustainable business. At Avid we are aiming initially for a small number of good quality long term relationships, with first class data analytics and performance management to ensure we steer away from poor risk selection."
"We will apply the same rigour to GAP as general motor insurance in respect of risk profiling, risk selection, pricing, MI and analysis, via Avid's experienced in-house team of underwriters and data analysts. Our strategy is completely different from the sales-at-any cost approach which caused so much disruption in the GAP market a few years ago."
"I remain keen to speak to experienced underwriters and/or teams looking to develop additional products within niche market segments," Gibson said.