The job reductions are part of the wider draft plan for the organisational structure of AXA XL
AXA XL has revealed up to 711 staff in Europe could lose their jobs through its ongoing integration process.
Of these 275 are UK-based staff, although a spokesperson for AXA XL refused to detail on the jobs and business lines affected.
Consultations are now ongoing in various European countries, with timings for implementation of changes differing on a country-by-country basis.
Since AXA closed the acquisition of XL Catlin last September, it has been working to integrate AXA Corporate Solutions, AXA Matrix, AXA Art and XL Catlin into the united AXA XL division.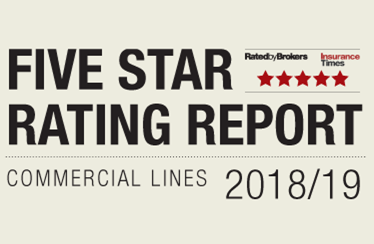 In Europe, AXA XL began transferring employees into the single company at the beginning of February. Today a draft plan for the division's target operating model and organisational structure was presented to employee representatives revealing the reduction of 711 positions in Europe, out of its workforce of 9,500 employees globally.
Supporting measures will be put in place and may include internal redeployments or voluntary departures, depending on local social requirements or practices.
"This is a very important next step for AXA XL in its journey to become a united division. This proposed target operating model and organisational structure will help us to deliver the best services to our customers and provide them with the innovative solutions they need to succeed," Greg Hendrick, chief executive of AXA XL said.
In addition to proposing a new target operating model and organisational structure, the plan proposes activities and synergies to support the division's combined operations. It will be presented further on a country-by-country basis and discussed with social partners over the coming weeks.
"Consistent with AXA's long-term responsible employer strategy, AXA XL is committed to supporting its employees through the change period, and every effort will be made to assist them," commented Doina Palici-Chehab, chief integration officer of AXA Group.
Subscribers read more
REVEALED: Insurers with the best and worst claims acceptance rates