Half-year profits soar by 189% compared to 2018
Beazley has released its H1 2019 results, and it looks to be a very positive year for the Lloyd's insurer.
In a press briefing this morning, chief executive, Andrew Horton labelled it "a good year for the top lines."
| | Period ended 30 June 2019 | Period ended 30 June 2018 | % movement |
| --- | --- | --- | --- |
| Gross premiums written ($m) | 1,483.6 | 1,323.8 | 12% |
| Net premiums written ($m) | 1,225.5 | 1,105.3 | 11% |
| Profit before tax ($m) | 166.4 | 57.5 | 189% |
Last year, Beazley's H1 pre-tax profit sat at $57.5m, which was a dramatic drop from the year before, falling 64%.
This year, however, it looks as though the insurer is bouncing back, with a huge hike in profits, increasing 189% to $166.4m.
Elsewhere, the company enjoyed steady growth with gross premiums and net premiums increasing by 12% and 11% respectively.
This holds Beazley in good stead for the remaining six months of the year, and promises to bring a more positive set of results come year-end.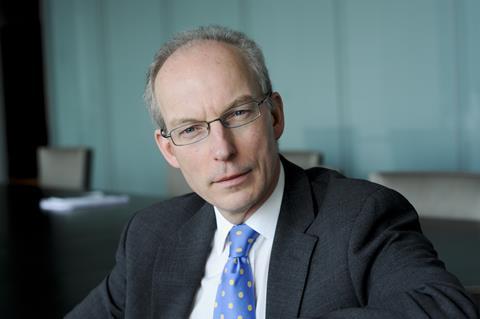 Beazley has endured difficult full year results in the past few years, with profits halving for the last two years in a row.
For 2018, it posted pre-tax profit of $76.4m, which was less than half the year before, when it was $168m. But now, it looks like profits will be returning to its old level.
Broker focus
In the press briefing, Beazley's head of broker relations and marketing, Lou Ann Layton said Beazley is investing heavily in evolving its distribution channels to keep up with broker needs.
She said: "Our goal is to have long-term relationships with the brokers."
Layton said the company is doing this by passing on knowledge it has on to brokers by providing thought leadership programs and having an "every day" approach to broker communications.
Also, Layton said how the company is adding to its staff numbers in the US offices.
"We are adding underwriters to our offices and building new offices in the US."
Tech takeover
Layton then alluded to a shift onto its tech platform, called MyBeazley.
"Technology is becoming a bigger part of what we do," she said. "It speeds up our processes and it reduces the duplicity we have in tasks while also reducing human error."
As a result, Layton said the company is making moves to have more of its offering on the platform.
"We are trying to put more products on our electronic platform so that brokers can trade with us."
Opportunity for growth
Layton described consolidation within the broker community as an "opportunity" as she believes it will bring the chance to meet new clients and open up new channels for relationships.
She then suggested that Beazley is looking to substantially grow its client base within the broker market.
"There are 315 brokerage firms at Lloyd's, and if you add in the UK market, you get to about 2000 brokerage firms. If you also include the US, they have around 5,300 firms. To put that into perspective, we trade with 485 brokerage firms worldwide, so there is a huge potential for growth there."
It wont be until next year to see if Beazley follows through with this bounce-back.
Subscribers read more
Beazley profits halved for second year in a row