Underlying business shows strong growth, with premiums up 15%
Beazley reported a sharp fall in profits for the six months to June, hit by reserve strengthening and lower investment returns.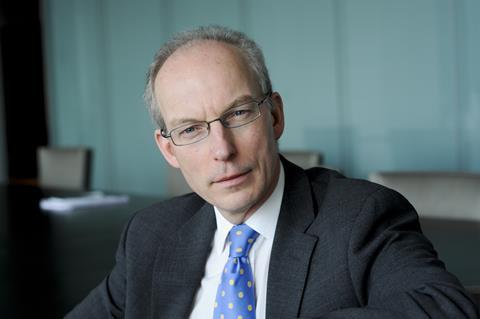 The underlying business showed strong growth in the first half, according to chief executive Andrew Horton (pictured), with premiums up 15%.
Premium growth was strongest in the property division, where rates rose sharply following heavy cat losses suffered by insurers and reinsurers last year.
Gross written premium was up 15% to $1.3bn, with net written premiums up 18% to $1.1bn.
Beazley also announced that finance director Martin Bride will retire in the second quarter of next year.
Pretax profit for the first half was down 64% from a year earlier to $57.5m.
COR for the first half was 95%, compared with 90% a year ago, which Horton said was "dampened" by reserve strengthening in Beazley's property division.
"In recent years, the diversity of our portfolio has given us the flexibility to grow in profitable areas while maintaining pricing discipline in lines of business where rates have been falling. We now see a better rating environment in which we can seek growth across a broader range of business lines," Horton said.
"We remain on target to achieve double digit premium growth this year, led by our specialty lines and catastrophe related business.
"Following the catastrophes of 2017, we will experience below average reserve releases from prior years during 2018. Provided that the claims environment is reasonably in line with our expectations, a combined ratio in the low to mid nineties should be achievable for the full year."