The conference will be themed "leading the way" and hosted by BBC Broadcaster Huw Edwards
Biba has named conservative MP Boris Johnson as its closing speaker for the 2019 conference.
Johnson will talk about the Conservative party and the UK following Brexit.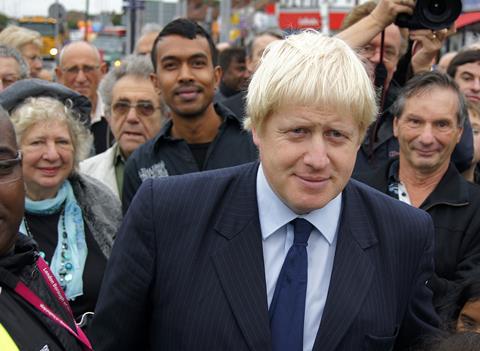 It will be hosted by BBC broadcaster – Huw Edwards who will introduce the panel.
Baroness Manningham-Buller LG DCB who is the former head of MI5 will take the opening keynote shedding light on "leadership in these uncertain times" from her own experience leading the security service amid the 9/11 attack in New York and the threat of Al-Qaeda.
The conference and exhibition themed "leading the way" will take place at Manchester Central on 15 and 16 May this year.
The panel
The afternoon will see a panel of insurers take to the stage to debate what future issues and opportunities face the sector.
This will include Allianz's chief executive Jon Dye, Zurich's chief executive Tulsi Naidu, Lloyd's chief executive John Neal and Aviva's managing director Rob Townsend.
As in previous years keynote sessions will be backed up by a seminar programme with choice of three sessions on each day – topics include: claims, innovation, regulation, Brexit and access to insurance.
All employees of BIBA member firms have free access to the exhibition, keynote and seminar sessions and, of course, the fringe programme.
Mental wellbeing
Mental wellbeing will return to the conference on Thursday 16 with England cricketer Freddie Flintoff, rapper Professor Green and acid attack victim Katie Piper.
It will also include a hackathon like last year, delegates will be able to attend pitches put forward by three shortlisted hack teams and be involved in voting for the winning solution.
The conference is expected to attract 8,000 attendees in the insurance sector.
Subscribers read more