He intends to remain in his position as prime minister until a replacement is elected in an upcoming leadership contest, however
Boris Johnson will today (7 July 2022) resign as the Conservative Party's leader and will step down as prime minister following an upcoming leadership contest.
A Conservative Party leadership election will be held to choose Johnson's successor, with the timetable for this contest to be decided in a meeting of the powerful backbench 1922 Committee of Conservative MPs later today. Conservative Party rules prohibit Johnson from contesting the upcoming leadership contest.
More than 50 MPs have now resigned from their positions as ministers or members of the cabinet since Tuesday (5 July 2022) – including economic secretary to the Treasury and Salisbury MP John Glen, who stepped down yesterday (6 July 2022). Glen was tasked with delivering Solvency II reform.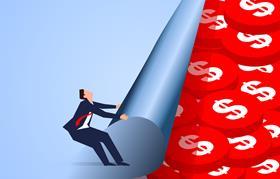 The slew of resignations followed the prime minister's handling of allegations that deputy chief whip Chris Pincher had groped men at the Carlton Club – a private members' club – on 29 June 2022. Pincher was appointed by Johnson in February this year despite the prime minister's knowledge of a former sexual misconduct allegation against him.
In an interview with BBC News yesterday, Johnson apologised for his decision to appoint Pincher and admitted "it was the wrong thing to do". The first resignations – from former chancellor Rishi Sunak and former health secretary Sajid Javid – came just minutes after Johnson spoke.
This morning, Johnson also sacked secretary of state for levelling up Michael Gove after he urged the prime minister to resign. Gove had been spearheading work on the insurance industry's contribution to high fees in the multioccupancy buildings insurance market.
Tough times
During prime minister's questions in the Houses of Commons yesterday, Johnson was urged by other MPs to step down.
He said: "There's a very simple reason why they want me out and that is because they know that otherwise we are going to get on and deliver our mandate and win another general election.
"When things are tough of course people turn their fire on the leader of the country, but it is my job to get on and deliver our manifesto – which we are – and deliver on the mandate on which I was elected and get this country through tough times, just like we got it through Covid."
Back in May 2019 Johnson initially announced that he was standing as Tory Party leader at Biba's annual conference in Manchester, which he revealed in a live interview with presenter and broadcast journalist Huw Edwards at the event.