Financial services sector representative says he has a 'complete lack of confidence' in the prime minister
Economic secretary to the Treasury and member of parliament for Salisbury John Glen has resigned, following a series of resignations from prime minister Boris Johnson's Conservative government.
In a letter sent to Johnson today (6 July 2022), which was posted on Glen's Twitter account, he wrote: "After much thought and with deep regret, I must inform you that I have made the difficult decision to resign from the government.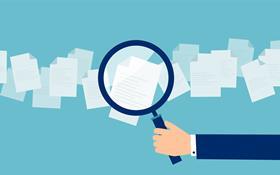 "It has been a great privilege to serve as economic secretary to the Treasury under three chancellors, but I can no longer reconcile my commitment to the role and to the financial services sector with the complete lack of confidence I have in your continuing leadership of the country.
"Recent events concerning the handling of the appointment of the former deputy chief whip and the poor judgement you have shown have made it impossible for me to square continued service with my conscience."
Chris Pincher was appointed as Conservative deputy chief whip in February this year, however he resigned from the role last week after allegations surfaced around Pincher groping men at a private members' club.
Glen's letter continued: "The country deserves better and I must return to the backbenches to dedicate myself to the services of the people of Salisbury and South Wiltshire."
Glen's decision follows a double cabinet resignation yesterday (5 July 2022) of chancellor of the exchequer Rishi Sunak and health secretary Sajid Javid. In total, 33 MPs have resigned so far due to their concerns about the prime minister's leadership, according to the Express.
Johnson, however, has told the House of Commons' Liaison Committee that it would not be "responsible" to step down following the unfolding resignations due to the scale of the challenges facing the UK at the moment, such as the ongoing war between Russia and Ukraine, reported Dudley News.
Solvency II
Glen explained that when he met with Johnson earlier this year, he was asked "to carry on working to deliver vital reforms" for the financial services sector, which includes insurance.
This included playing an active role in the industry's Solvency II reform, which was initially announced in February 2022.
Glen continued: "Those reforms are now ready to be presented to parliament and they represent a fundamental reset of the regulatory framework for the industry and consumers."
Reflecting on his tenure, Glen said that he was "proud to have helped steer the City of London through a period of uncertainty" after Brexit.
He has served as economic secretary to the Treasury since 9 January 2018.